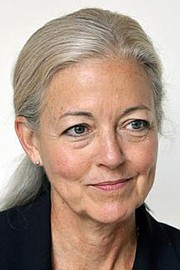 The woman who mounted the primary defense of the state Department of Natural Resources forest management practices leading up to and during the Carlton Complex wildfire is seeking to lead the agency.
Natural Resources Deputy Director Mary Verner, 64, has announced her candidacy for the elected post of state commissioner of public lands, a position being vacated by Peter Goldmark.
She enters the ring with other announced candidates, Libertarian Steve Nielsen and Hilary Franz of Bainbridge Island.
Verner took center stage before the Legislature after the 2014 Carlton Complex wildfires began on state-managed land and spread through Okanogan County. The fire — the largest in state history — destroyed 256,108 acres, 237 homes, 53 cabins, barns, other outbuildings and fences. Livestock was killed, and orchards and other crops damaged. Two people died fighting the fire.
Failed Natural Resources' forest management practices and the agency's prevention of local efforts to put out several small blazes before they merged in to the conflagration are blamed by Okanogan County officials and residents for the primary reasons for the destruction. During legislative hearings, Verner defended the agency's management decisions.
Previously, Goldmark, 69, decided not to seek re-election after finding himself on the hot seat for forest management, failing to garner an additional $24 million in funding in state budgeting and being sued by fire victims and the Okanogan County Public Utility District.
Verner is the former mayor of Spokane, has a medical anthropology bachelor's degree from Davidson College and a master's degree in environmental studies from Yale. She also earned a law degree from Gonzaga University.
Prior to working for Natural Resources, Verner worked as executive director of Upper Columbia United Tribes, natural resources director for Spokane Indian Tribe and planning and natural resources enforcement coordinator for the Virgin Islands.