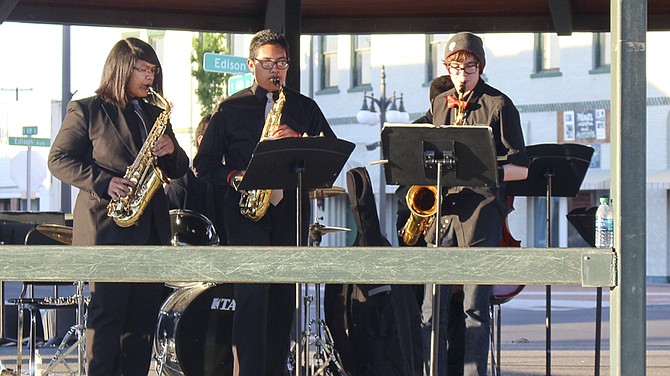 The Chamber of Commerce is again hosting music at the Centennial Square bandstand each Tuesday night.
At 6:30 p.m. May 17, the high school mariachi band will perform on the South Sixth Street and East Edison Avenue bandstand.
There is plenty of room for people to sit, on the grass or in the shade around the centennial pathway, concert Chairwoman Kim Taylor Morris said.
She said the summer line-up still has a few holes.
"We are working on filling a few more dates this summer," Taylor Morris said.
Music during the next several weeks will be provided by such favorites as the Flat Bottom Pickers, Papa Dan Clements and Gone Fiddlin' Again.
"We're excited to have the Bram Botay Steel Drum Band here on July 19," Taylor Morris said. "We hope to have such local singers as Sammi Jo Sartin back again this summer."
Performers are being booked for the remainder of the summer. Interested singers and musicians are invited to call her at 509-837-3778.
"So, bring a blanket, a chair and a picnic dinner and come listen to the music in the square," she said.