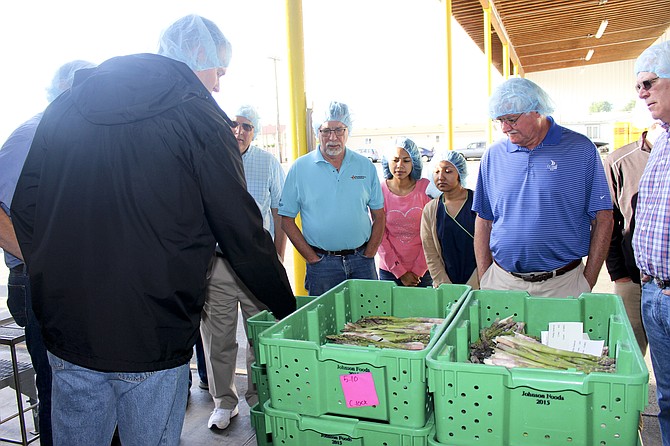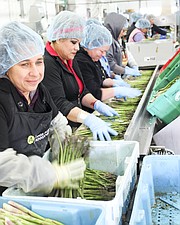 SUNNYSIDE — Those green spindly spears seen in local fields find their way to the sorting lines at Johnson Foods, 334 Blaine Ave., each morning.
From there, the company's more than 350 workers sort and wash the fresh cut asparagus each morning before it's packaged for fresh market or frozen for process markets under a number of brands — the most famous being "Sunnyside Asparagus."
Company CEO Gary Johnson said about 99 percent of the local asparagus goes through Johnson Foods from late march through the beginning of July.
Johnson, who took the Daybreak Rotary Club on a tour of the processing plant this morning, said last year the locally-based company paid out more than $3 million in wages and processed more than 3.6 million pounds of the vegetable.
"What is not sold to fresh markets on the west coast is shipped to New York state, which is one of our big markets," Johnson said.
Johnson said all of the Yakima Valley grown asparagus processed at Johnson is sold in the United States.
But the cash crop also has another market.
The butt ends of the vegetable and any produce that is not good enough for pickling, canning or freezing is sold to Shonan USA plant in Grandview for local cattle feeders, Johnson.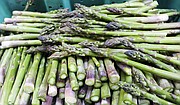 The frozen asparagus is sold to national food distributors like Schwann Foods and Costco, he added.
"We sell our pickled asparagus in 65 Costco stores. This year we are expanding into Costco stores in Texas," Johnson said.
While Johnson said he isn't sure what the exact economic impact the company has on the community, "…we like to think we help," he said.