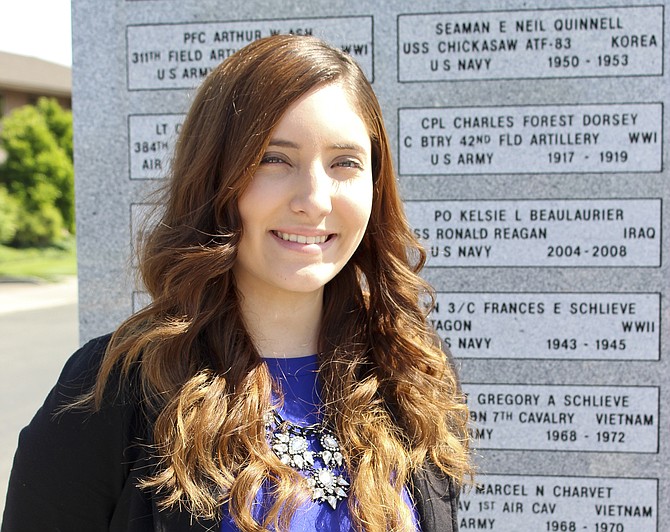 A desire to become more involved in her community has led high school sophomore Lauren Beeman to seek the Miss Sunnyside crown.
Beeman, the daughter of Brandon and Connie Beeman, believes being a candidate this summer will also help improve her communication skills.
She has until Sept. 17, the date of this year's pageant, to practice her skills in preparation for the Miss Sunnyside Pageant at the high school auditorium.
Beeman is one of 12 candidates seeking the crown.
"I'd like to be more outgoing," the 17-year-old said
"I'm really shy," she said.
But the candidate is not shy when it comes to the athletic field. She has been involved in sports since she was in kindergarten.
"I started playing soccer when I was five years old and basketball when I was in fourth grade," Beeman said.
She now plays both sports for her high school.
An honor roll student, Beeman loves advanced placement history, as much for the teacher, Pete Marquez, as for the subject.
"I really enjoy studying history and Mr. Marquez makes it very interesting," she said.
While not currently involved in leadership programs, she does enjoy enhancing her artistic talents in her spare time.
"I like painting and am learning how to make pottery," she said.
Beeman hopes to hone her artistic side for the talent portion of the pageant. "I just haven't decided how that will look," she said.
As for her community service goal, Beeman plans to focus on the elderly if selected.
"I used to read to my great-grandmother when I visited her. She always seemed so lonely to me and she always seemed to enjoy the time we spent reading together," she said.
Beeman said she would develop a program to visit the elderly at local living centers, "… so we could just read, sit and visit together."
Beeman, who has a younger brother, Darion, hopes to be a dental hygienist following high school graduation.
"But I'm not sure which college I want to attend," she said. "I'm leaning towards the University of Washington."