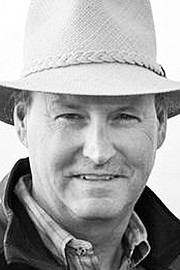 PROSSER — Willow Crest Wine Estates' Tuscan-themed tasting room now hosts Stella's, a small cafe specializing in Spanish-style tapas.
Stella's grand opening was last weekend at 590 Merlot Drive.
While social media reviews noted a few hiccups in the café's opening, no one could deny that the food was "really good."
Stella's features a variety of tapas, including a seasonal asparagus relish for bruschetta, antipasto, as well as twice baked jalapeno, all paired with Willow Crest's white wines, such as its Apex 2012 Tempranillo.
Willow Crest wines, of course, are also "really good," tasting room manager Melissa Hurtado said.
"Behind our tasting room sits our barrel room where all our red wines are housed," she said.
The vineyards and production facility are located six miles north of Prosser at 1,300 ft. elevation, overlooking the Yakima Valley with a surrounding view of wine grapes.
Willow Crest is best known for its estate-grown aromatic white wines from Yakima Valley grapes.
The Minick Family first planted wine grapes on their Roza farm north of Prosser in 1982.
In 1995, David J. Minick, a third-generation farmer, took grape growing to the next level by making handcrafted wine from select blocks of the family vineyard and, soon after, bottled the first vintage of Willow Crest, its website notes.
Focusing on white wines, Willow Crest Winery uses estate-grown fruit that Minick plants, cultivates and harvests on the farm.
Among the winery's most popular wines are its Pinot Gris, Riesling, Muscat Canelli, Sauvignon Blanc and Rosé.
As with the opening of the café, the winery also specializes in special events including an upcoming event in June.
It hosts a Father's Day Car Show from 11 a.m. to 5 p.m. on June 19. Hurtado said a raffle, prizes and barbecue will be offered, along with Willow Crest wines.