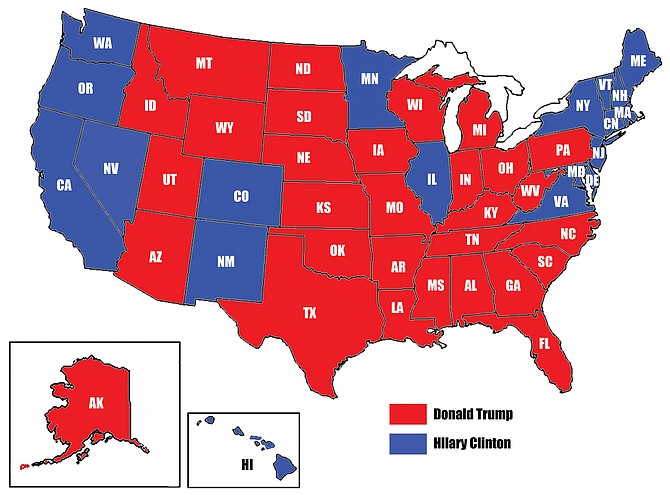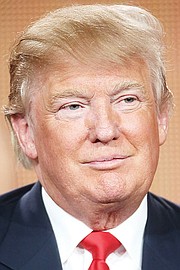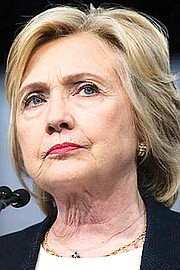 SUNNYSIDE — Democrat Hillary Clinton was trumped by "The Donald" yesterday as the Republican ran away with state after state to become president-elect.
This morning, area residents and visitors are reacting to Donald Trump's sweeping electoral college victory.
"It's a great day to be a Republican," Pat Wise of Sunnyside said. "It's the greatest thing that could have happened."
"It's sad," countered Ray Escobar of Sunnyside. "I was disappointed. But it is what it is."
Escobar said Trump's anti-immigration campaign rhetoric should be of concern to all Americans as the businessman takes control of the Oval Office.
"Our country was built on different ethnicities," he said.
Jeannine Skinner of Seattle, who is working in Sunnyside today, said she's "optimistic."
"Honestly, I didn't like either one," she said. "I just hope we see a change."
Preliminary tallies show Trump winning at least 276 electoral college delegates with a possibility of snagging 30 more. Clinton is projected to have won 218, with about 14 more electors expected to lean her way.
In the national popular vote, this morning's projections show Clinton with 59.33 million votes and Trump with 59.16 million.
If the trend holds, Clinton will be the fifth presidential candidate in U.S. history to win the popular vote but lose the electoral vote and the presidency.
In Yakima County, Trump garnered 56.2 percent of the vote to Clinton's 37.8 percent. Libertarian Gary Johnson was a distant third with 3.1 percent, followed by Green Party candidate Jill Stein with 0.6 percent.
Statewide, Clinton had 56.4 percent and Trump had 37.7 percent. Johnson had 3.9 percent and Stein 1.3 percent.
As president-elect Trump took the stage at his New York victory celebration in the early morning hours, supporters chanted "USA, USA, USA."
Standing in front of a backdrop of red, white and blue, Trump was humble in victory.
"Sorry to keep you waiting … complicated business," he said.
Trump told supporters Clinton called to concede.
"She congratulated us — it's about us — on our victory," he said. "And I congratulated her and her family on a very, very hard-fought campaign. Hillary has worked very hard and very long … we owe her a major debt of service to our country."
Trump called for America to "bind the wounds of division.
"It's time for us to come together as one united people," he said. "I pledge to every citizen of our land that I will be the president for all Americans."