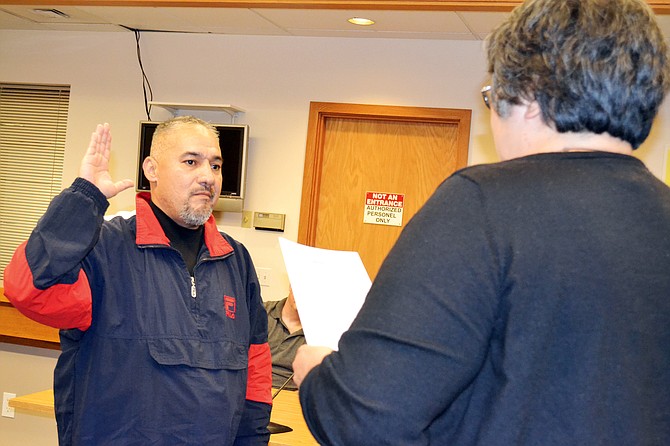 GRANGER — The city has its third mayor in two weeks.
City Councilman Jose Trevino was appointed last night to serve as mayor through the end of 2017.
Trevino will need to seek and win election in November 2017 if he wants to retain his seat.
"I'm looking forward to the challenge ahead," Trevino said moments after being sworn into office last night. "I'm optimistic that we'll work together and serve the city of Granger."
The appointment was not unanimous, however, as Councilwoman Julie Anderson-Sharp cast the only vote against Trevino's appointment.
City clerk/treasurer Alice Koerner administered the oath of office for Trevino last night.
Trevino had to step down from his City Council post, which means the city has a vacancy.
Koerner said she will meet with Trevino to start the process of finding his replacement on the council.
Trevino replaces Lilia Villarreal.
As mayor pro tempore, she served as mayor the past two weeks after Charles Wheaton resigned on Oct. 25.
Wheaton, elected to the office just last November, announced his resignation during the Oct. 25 City Council meeting.
The council formally accepted his resignation letter at last night's meeting.
Wheaton resigned suddenly due to health issues that included a detached retina and other ailments he declined to specify.
"I've been putting a little too much stress in my life," he said.