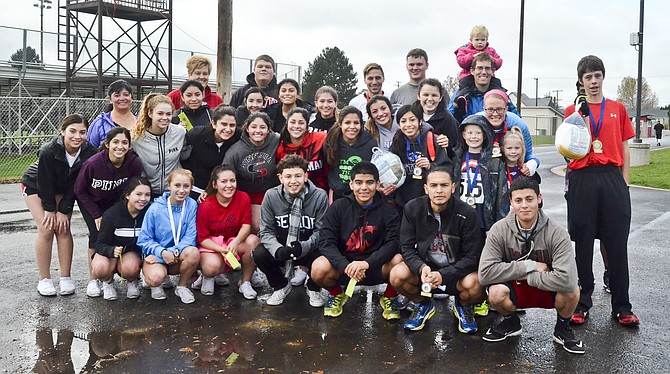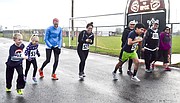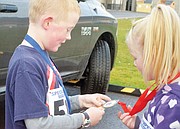 SUNNYSIDE — A forgotten tradition has been revived thanks to the efforts of one high school student and an advisor.
Griffey Sarmiento, a senior at Sunnyside High School, approached teacher Tina Peabody in an effort to assist with the annual 5K Color Run in the spring.
"She suggested I could organize the Turkey Trot," Sarmiento said. "I remembered participating in the Turkey Trot when I was younger and didn't realize it had been four years since it took place."
His interest in organizing a fundraiser involving running stems from his experience as a cross country athlete. "I also like to organize community service projects involving basketball," Sarmiento said.
Primarily, he said he enjoys doing something to help his community. The Turkey Trot is a fundraiser for Special Olympics, so he was on board almost immediately.
"There are (Special Olympic) athletes from our area who participate in basketball, bowling and track," Peabody told those participating in the Turkey Trot.
The money raised at the event helps off-set costs for those athletes.
Austin Sandoval, Jeremy Van Dam and Michael Condie were among the participants.
"I ran because I wanted to see what the competition was like in the community — not just the student athletes," Sandoval said.
Condie said, "I just like to run."
"I wanted to see what the attitude towards running was like among community members and I wanted to support a good cause," Van Dam said.
Whatever the reason for participating, the effort was appreciated by Sarmiento and Peabody.
Sarmiento said he will still help with the Color Run and plans to assist Peabody in organizing the Special Olympics track meet next spring.
Michael Condie won the mens race, Dallas Borrego won the womens race and Jay White was the winner of the children's race — all were presented a turkeys.