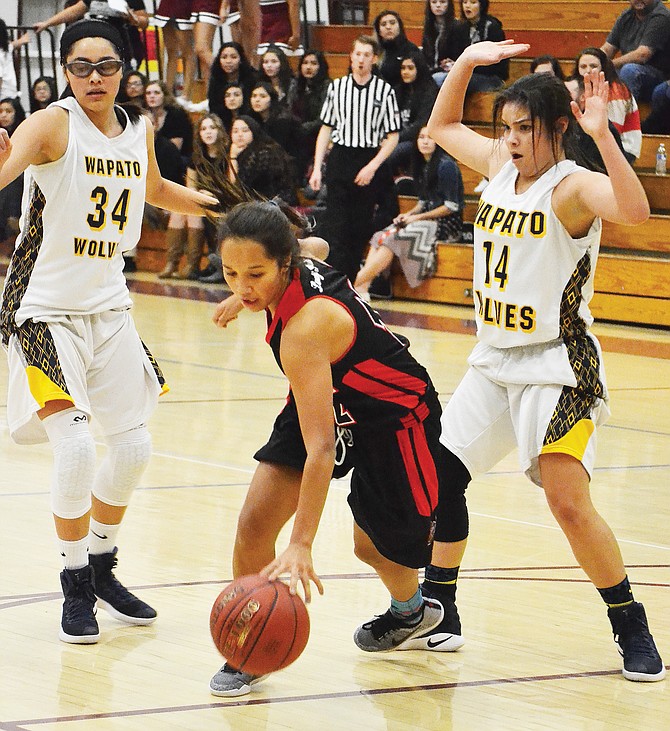 GRANDVIEW — The Sunnyside Grizzly girls basketball program tipped off the 2016-17 season last night with a jamboree.
Sunnyside, Wapato, Prosser and host Grandview squared off in a series of 20-minute, non-counting games.
Girls basketball fans had a opportunity to see all players — from freshman to varsity — compete on the same floor in one game.
The girls season officially opens Thursday when the Greyhounds travel to Pullman for their regular season-opener.
On Friday, the Grizzlies play their first regulation game at home against East Valley (Yakima). Prosser hosts Granger and the Wolves travel to Othello.
Mabton boys
Last night's action on the court wasn't the first locally.
On Saturday, the Mabton Jamboree featured several area schools including Mabton and Kiona-Benton.
Mabton boys opened with Tri-Cities Prep.
"We were up 8-7 after the first 5 minute period, led by the strong play of junior point guard Max Ruiz with 6 points in the first," coach Kerry Griffin said.
"Second 5 minutes of action, we turned the ball over several times and gave up several easy buckets. We also were only able to score a single basket, a lone 3 by Diego Garza."
Mabton lost that game 11-20, then faced Ki-Be.
"We were down, 8-4, after the first 5 minutes of play; stormed back in the second 5 minute period, winning the quarter 11-5," the coach said. "Max Ruiz paced us again with 5 points and sophomore Monti Ruiz was solid at the free throw stripe going 4-for-4.
Mabton won, 15-13.
Griffin called the jamboree a "good start for us."
"We have lots of room to improve," Griffin said. "But the guys went out and played hard."
The Mabton boys open the season Friday night at home against Warden.