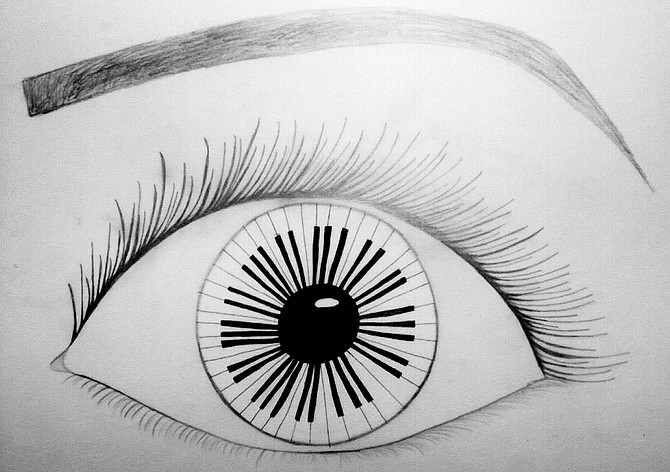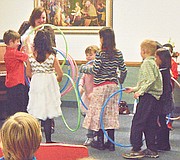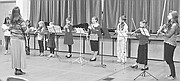 SUNNYSIDE — Music and dance were just some of the highlights at the Sunn Valley Music Teachers' annual Ribbon Festival recently.
The teachers' combined 85 music students participated in ensemble and solo presentations, along with original compositions during the Nov. 19 event at The Church of Jesus Christ of Latter-day Saints.
The students also showed off their other artistic talents with a display of crafts and original art pieces.
Students performed on flute, violin and the piano. Each received a ribbon for performing in each area of their choice, from Baroque to Christmas hymns, longtime Sunnyside music teacher Marilyn Linde said.
Some accompanied group singing on the piano. Younger students participated in a session called "Music and Movement," featuring action songs led by Rebecca Cook.
Linde said other musicians paired with siblings, friends and teachers to perform duets. Violinists and flautists had their own session of ensemble playing.
Students also shared their own compositions, creative art and crafts with a musical theme.
Teachers from the area presenting students were Cook, Linde, Kathryn
Furan, Emily Hulburt, Andrea Marks, Carmen Smith, Carmen Still and Sarah Wise.