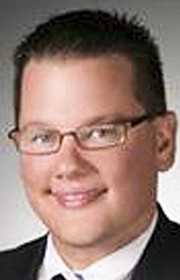 SUNNYSIDE — More people than ever have registered to vote in Yakima County.
That includes the lower valley, where Sunnyside has added 546 registered voters since the 2012 presidential election and Grandview has an additional 316 registered voters.
Granger has gained 182, Zillah 109 registered voters and Mabton 9 since 2012, records show.
Overall, the county has nearly 7,000 more registered voters since 2012.
So, what do record numbers of potential voters mean for incumbents who typically benefit from low turnout?
In a word, stress.
"I would say these high registration numbers can be stressful for incumbents," Yakima County Auditor Charles Ross. "You're dealing with people voting for change. As an incumbent, that can mean they don't vote for you."
Ross, whose previous elected experience includes stints as Naches mayor and a state legislator, said the high numbers can be a boon for previously unknown candidates.
"People get active and exposed to candidates who have never run before," he said.
Sen. Jim Honeyford has run several campaigns on the state level as a legislator and the local level as a Sunnyside city councilman.
His post is not on this November's general election ballot.
"I don't believe they should be nervous," Honeyford said of 2016 incumbents. "The presidential election years always lean more to the Democrat party. A lot depends on voter turnout."
Honeyford noted redistricting made the 15th legislative district more Republican.
Still, he hinted at some caution for those seeking re-election.
"Incumbents always have the advantage," he said. "But the old adage, run unopposed or run scared, is a good rule for incumbents to follow."