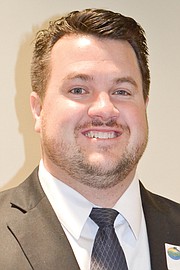 PROSSER — School District officials believe the city should not have a third retail marijuana shop.
The City Council had a hearing Tuesday night to receive comment on a retail moratorium in place since September.
The few comments made Tuesday night included the School District's, City Administrator Dave Stockdale said.
"There wasn't a whole lot of comment," Stockdale said. "They were for keeping the moratorium in place."
Comments expressed to the City Council carried the same theme.
"Three shops with a Prosser address are likely too many," Stockdale said. "There could be a negative impact on the community."
The concern, he added, is a third store could bring unknowns.
The city's current marijuana stores are Altitude, 260 Merlot Drive, and The Bake Shop, 19705 Griffin Road.
The council agreed to leave the moratorium in place and will likely revisit it Tuesday during a workshop meeting, Stockdale said.
"They'll delve into it some more," he said.
Preliminary indications are that the council will send the city's marijuana retail rules back to the Planning Commission for review, he said.
The city in 2014 approved marijuana sales, but state laws have changed since. That includes requiring medical marijuana sales to be included in retail storefronts.
The moratorium will expire in about five months.
Stockdale said the city's options could range from an all-out ban to tightening the commercial and industrial areas now allowed.
Another option is to leave the current policy unchanged, which allows marijuana sales in all industrial and commercial zones.
Any change in the city's laws limiting marijuana sales would not impact Altitude and The Bake Shop as they already exist and would be essentially "grandfathered in," under state guidelines.
The council placed a moratorium after a third store, The Garden, sought to open at 210 Chardonnay Ave., Ste D.
Mayor Randy Taylor submitted the city's written response to the Washington Liquor and Cannabis Board.
"Having three out of the four possible marijuana stores located in Benton County with a Prosser address is not the desire or intent of the Liquor and Cannabis Board," Taylor wrote "Having three stores in Prosser is too many."
Prosser's consideration of limiting further marijuana sales comes as Sunnyside reviews lifting a ban that has been in place since last year.
Sunnyside had an 18-month moratorium on retail marijuana before the
ban. It's City Council will revisit the ban after noting Yakima's decision to review its ban and revenue Prosser has received through marijuana sales.
Besides tax revenues, cities with retail pot sales receive the lion's share of state funds for marijuana enforcement.
Prosser received $37,949 during fiscal year 2016. Sunnyside netted nearly $14.