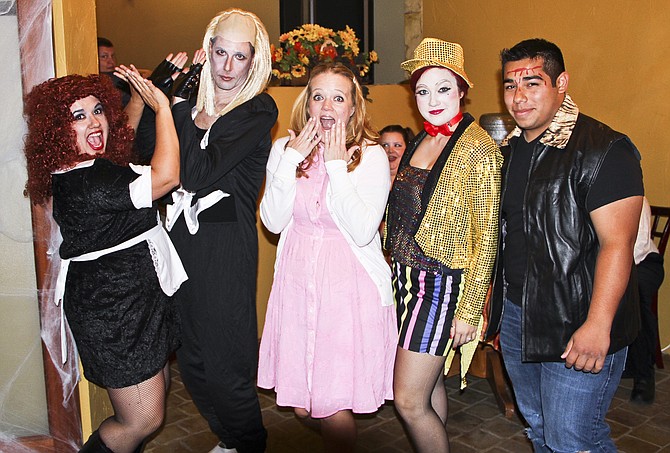 PROSSER — Trick-or-treat adult style is on the marquee at the Princess Theatre, 1228 Meade Ave., as management presents its eighth annual Rocky Horror Picture Show event.
The theater will host two showings of the original Rocky Horror Picture Show at 8 p.m. and midnight on Saturday.
The cost per person for admission to the movie, includes props bag and pre-show parties at 7 and 10:30 p.m. in the theater's Green Room.
The party includes music, Halloween treats, a trivia contest, a no-host bar with local wines and microbrews available by the glass, and a Time Warp Costume Contest at 7:30 and 11:30 p.m.
Rocky Horror Picture Show is a rock-musical blend of old science-fiction and horror films.
Originally a stage play, the movie was released in 1975, and has become a cult classic interactive experience.
As part of the experience, attendees are encouraged to dress up in costumes, yell back lines at the movie and act out the film with a bag of props.
The movie is rated "R." Those under 17 must be accompanied by an adult.