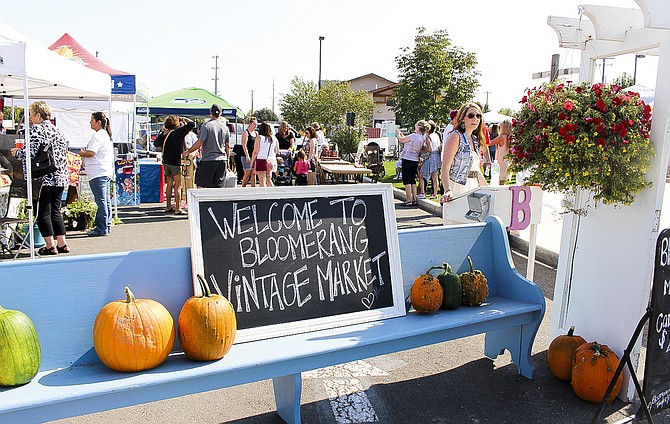 SUNNYSIDE — Anyone who loves repurposed items, antiques and other vintage items will want to attend the Fifth annual Bloomerang Vintage Market.
The market will be from 10 a.m. to 4 p.m. Saturday, near the former Mélange shop at 2580 E. Lincoln Ave.
This year, more than 40 vendors from across the state will be selling items for home and garden décor, as well as vintage fashions and antiques.
Organizer Lori Gardner and her daughter Taylor Swofford are excited about this year's one day market.
In addition to shopping, the unusual and vintage items, a lunch will be available on site at number of gourmet food trucks. A beverage (including beer and wine) garden and live music will add to the market ambiance.
There is a $4 admission granting access to all the booths and features in the market.