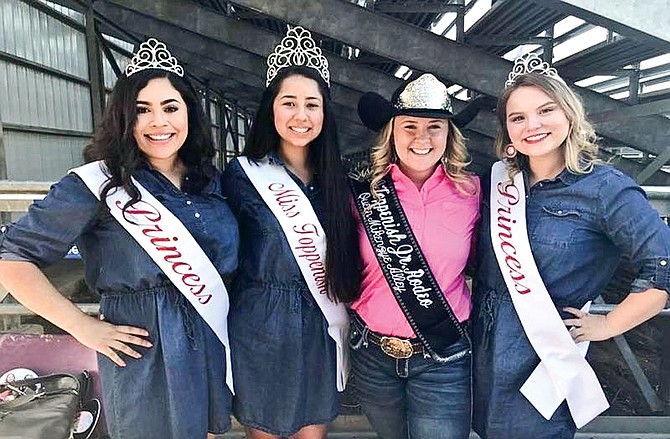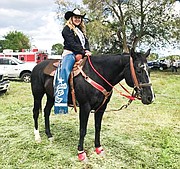 TOPPENISH — Although she has been the reigning Miss Toppenish Junior Rodeo Queen since January, Mikenzye Alley will make her first grand entry at the local rodeo tonight (Friday).
Her second entry will before the hometown crowd at 4 p.m. tomorrow in the rodeo arena, 600 S. Division St.
"I'll be helping the five girls competing for the Miss Toppenish title Saturday," Alley said, in addition, to greeting the rodeo families and fans.

A sophomore at Walla Walla Community College, the 19-year-old Alley says her decision to try-out for the Toppenish title was done in memory of her grandfather, the late Ken Yates, who spent many years competing on the rodeo circuit.
"It's because of Grandpa that I have a love of cowboy sports," she said.
Seeing him compete inspired me and sparked a passion for riding,"
She recently convinced herself to again get involved in barrel racing. "I did some racing as a kid. I'd want to see where it takes me," Alley said.
She is currently pursuing an agriculture business degree at Walla Walla Community College and will graduate in May 2018. She plans to seek a bachelor's degree in ag business next.
"My future includes working on a farm to pursue my love for agriculture. I also plan to become an FFA advisor to impact kids the way my FFA advisor impacted me," she said.
She is the daughter of John and Marian Alley of Benton City.
She won't give up her crown until January. In the meantime, she'll be busy riding at the Yakima Valley Fair and Rodeo Aug. 11 and 12 and at Benton Franklin Rode, Aug. 25 and 26.