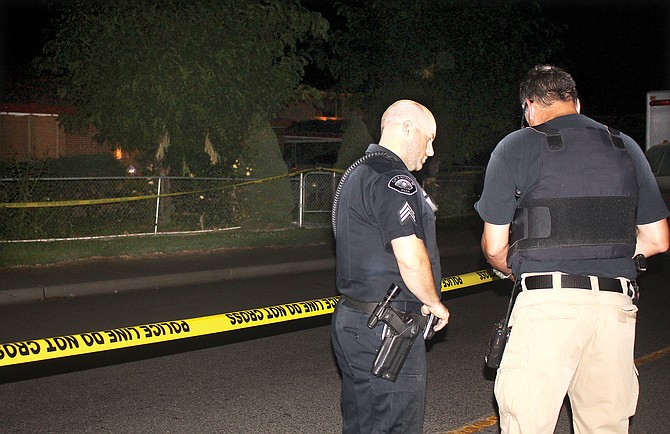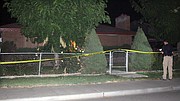 GRANDVIEW — A juvenile whose named was not released by authorities was in the Yakima County Jail yesterday after an evening shooting incident Tuesday.
Grandview Police responded to a call for shots fired at 115 Wilson Highway. They found two adults injured by the same bullet.
Police Chief Kal Fuller said his officers detained two people, an adult and a juvenile.
The juvenile was later taken to the Yakima County Juvenile Detention Center and held on three counts of first-degree assault.
At the scene, officers administered first aid to the injured pair until emergency medical personnel arrived.
A man, who Grandview Police estimated to be in his 50s, was shot in an arm, Fuller said.
The bullet passed through him and struck a woman, estimated to be in her 40s, in the chest, Fuller said. She was taken by ambulance to Kadlec Medical Center in Richland, then transferred to Harborview Medical Center in Seattle.
The man was taken by ambulance to PMH Medical Center in Prosser. From there, he was transported to Sacred Heart Medical Center in Spokane.
Fuller said all four involved were related. He said it appears there was an altercation among the four.
Fuller said the juvenile suspect fired one round from a handgun and struck both adults. The handgun was recovered at the scene.
At noon yesterday, police said no further information, including names, would be released.
Yakima County records show the property to be owned by Jamie H. and Lucia Uribe.