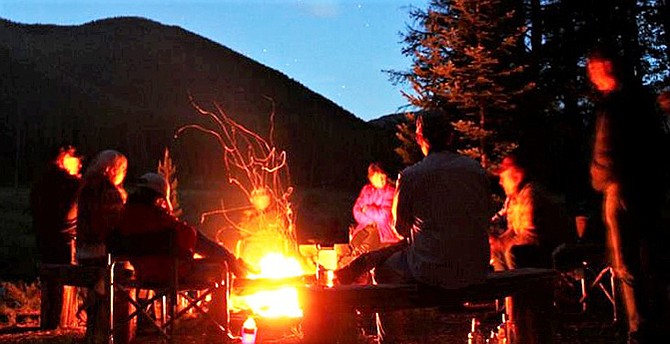 OLYMPIA — The Washington State Department of Natural Resources (DNR) announced campfire restrictions on DNR-protected lands in Eastern Washington.
No outdoor burning of any kind is allowed on DNR jurisdiction east of the Cascade Crest.
Effective 12:01 a.m. today:
• All campfires are prohibited in Washington east of the cascade crest.
Effective 12:01 a.m., Sunday, Aug. 13, 2017:
• IFPL will increase to a Level 3 in zones 609W and 609E.
Daily updates on burn restrictions are available at 1-800-323-BURN or on the Fire Danger and Outdoor Burning risk map at fortress.wa.gov/dnr/protection/firedanger/ and Industrial Fire Precaution Levels map at dnr.wa.gov/ifpl.
Fireworks and incendiary devices, such as exploding targets, sky lanterns or tracer ammunition, are illegal on all DNR-protected forest lands.
Property owners can reduce fire risk to their homes and lands by keeping dead vegetation off roofs and away from buildings. Keeping trees and bushes near buildings healthy and trimmed can also reduce risk.
U.S. Forest Service officials are also restricting the use of campfires in the Okanogan-Wenatchee National Forest.
There are a few designated campgrounds in the Naches Ranger District where campfires are being allowed. They include Clear Lake's boat launch, day use, group site, and north and south hosted sites. Willows, Windy Point and Hause Creek are also included among the White Pass campgrounds.
On Chinook Pass, Cottonwood, Cedar Springs, Soda Springs, Cougar Flat, Lodge Pole, Sawmill Flat, Little Naches, Hells Crossing, Bumping Lake and its boat launch, Pleasant Valley and Kaner Flat are exceptions to the campfire restrictions.
Additional information about U.S. Forest restrictions can be found at http://uppervalleybb.com/info/nachesrangerdistrict.html.