Social media posts by themselves generally cannot disrupt a classroom. But the bully tactics of people who disagree with posted personal thoughts and opinions sure can.
Such is the case in the Prosser School District. On Tuesday, the School Board empowered itself and the superintendent as the "thought police," at least when it comes to social media.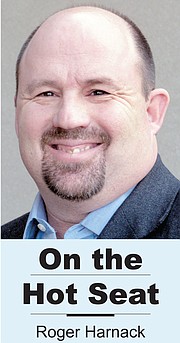 The board approved a new social media policy that allows the superintendent to discipline an employee whose web and mobile posts may cause an uproar. But the policy fails to acknowledge that the posts themselves generally won't disrupt campus — that disruption will come from the so-called "outraged" people who live and breath social media drama.
The policy stems from incidents this past spring where Keene-Riverview Elementary teacher Cheriese Rhode and Prosser Heights Elementary School library assistant Peggy Brown voiced their personal opinions about the so-called "Day Without Immigrants" on personal social media pages.
The posts heralded the day as a day with less traffic, fewer unruly children and focused solely on youth legally in our country, and our schools. The posts were their personal opinions, on their personal social media pages.
Then came the sharing of their posts. Then came the fake social media outrage, followed by the backlash from a few loud drama queens involved in the politics of immigration.
Superintendent Ray Tolcacher suspended both Brown and Rhode, with pay, for their own safety.
Herein lies the problem:
The U.S. Constitution guarantees the right of free speech. But that right does not protect fighting words.
Neither Rhode nor Brown called anyone a name. Neither threatened any violence. And both were happy to continue doing their jobs as they have always done. But then a few vocal people who heard of their posts called the School District.
The School District never said if those people lived in the district. They never said if the callers had children in area schools. Heck, the district never even looked into whether the callers were U.S. citizens with constitutional rights. What we do know is their statements were perceived by school officials as threats to the safe environment on campus.
Putting it bluntly, it was those bullies who disrupted the school environment. And that disruption continues with the implementation of a social media policy that goes against everything we as Americans are brought up to protect.
So far, the only group speaking out publicly on this is the Pasco group, Consejo Latino, which is applauding the district for being "inclusive and culturally aware." But you should know that this is the same group that has been on Latino Rebels Radio broadcasts.
Never hear of the Latino Rebels?
Well, the group's webpage espouses "creating a special space for us to express ourselves." The webpage also goes on to say: "Let's tell the establishment that we are the voice you can't ignore."
Hmmm... I get it. Listen to us and punish those we don't agree with.
That sounds like a concerted effort focused on infringing on the constitutional right of free speech guaranteed to U.S. citizens. It sure sounds like they see themselves empowering "thought police" to agree only with them.
Yes, the world is changing, and social media today is driving much of that change.
But do you actually believe everything you read on Facebook or Twitter? Are most Americans so wrapped up in social media drama that they would threaten schools, teachers, librarians and even students based on what people post online? And are we really willing to surrender our constitutional rights based on a few complaints and a lack of due diligence?
If we are, we have much bigger problems than a few anti-illegal alien posts.
If we, as Americans, are willing to walk away from the constitution on our school campuses, what's next?
Let's get back to punishing those who make the threats rather than those who have an opinion that may be objectionable to some.
— Roger Harnack is the editor and publisher of The Daily Sun. Email him at rharnack@dailysunnews.com.