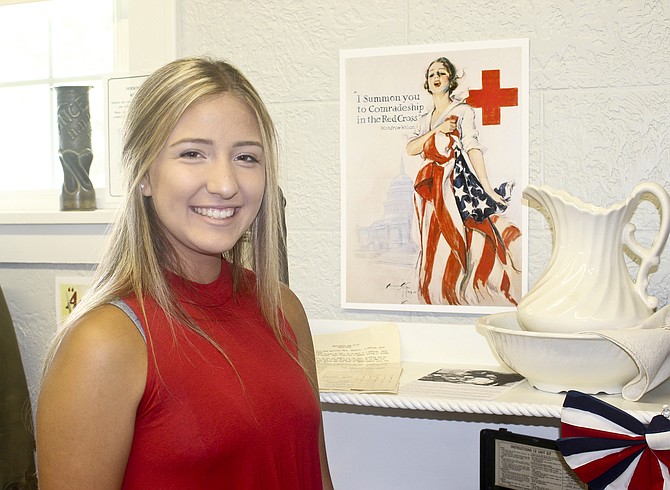 SUNNYSIDE — A desire to be more involved in her Community prompted Trinity Hamil, 16, to vie for the Miss Sunnyside crown. That, and knowledge there is a sizable scholarship attached to the title.
The Miss Sunnyside scholarship is given to the community ambassador, and the court members also receive a scholarship.
But even more important to the candidate is the potential opportunity to promote her community service project.
"I want to work with Wylie House to educate young adults about domestic violence surrounding teen dating," Hamil said.
Wylie House is the lower valley women's shelter for victims of domestic violence, operated by Lower Valley Crisis and Support Services, Hamil said.
Her aunt, Jovita Ayala, is an advocate at the agency.
"I believe in justice," Hamil said, which is why she is also interested to perusing a career in law.
Hamil is one of 11 Miss Sunnyside candidates who will be on stage at the annual pageant to take place Sept. 16 at the Sunnyside High School auditorium.
Hamil, the daughter of Clara and Andrew Hamil, has two younger sisters, Sueann, 14 and Andi, 4.
She is involved in pep club. She also the girls' basketball team manager. She played volleyball and basketball in her freshman year. She was a cheerleader in her sophomore year.
Hamil spent the summer working as a lifeguard at the city pool, when not working at Trendy Tots.
She enjoys baking and visiting her grandmother, Sherry Mashburn. She plans to wear her great-grandmother's jewelry for the pageant and will play the piano for the talent portion of the program.
"I taught myself how to play piano watching YouTube tutorials," Hamil said.
She plans to play a piece from "Swan Lake" for the event.
She is sponsored by Trendy Tots and Vintage 509 and her parents.