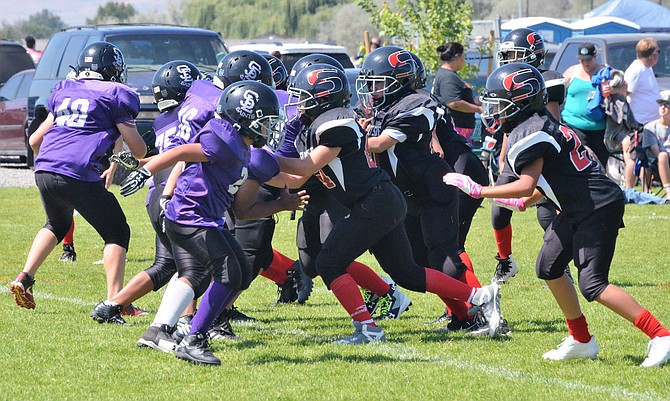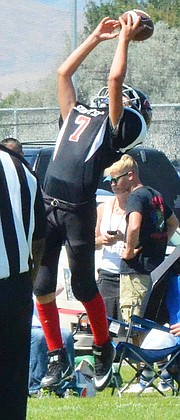 YAKIMA — It was a chance to toughen up and see some action before the season gets under way for a few Yakima Valley Grid Kid teams Saturday.
The Sunnyside teams were among those taking part in a jamboree at Sozo Sports Complex.
Teams from East Valley, West Valley, Selah, Pasco and Yakima were also on the fields.
The teams start the season in earnest at 9 a.m. this coming Saturday at Sozo, 2200 S. 36th Ave.
The Yakima Valley Grid Kid organization has not yet released the schedules for the teams, which includes Granger, Sunnyside, Mabton and Grandview, as well as Zillah. Players in the program range in age from 8-13.
A meeting last night took place to iron out the details, organizer Florissa Sartain said.