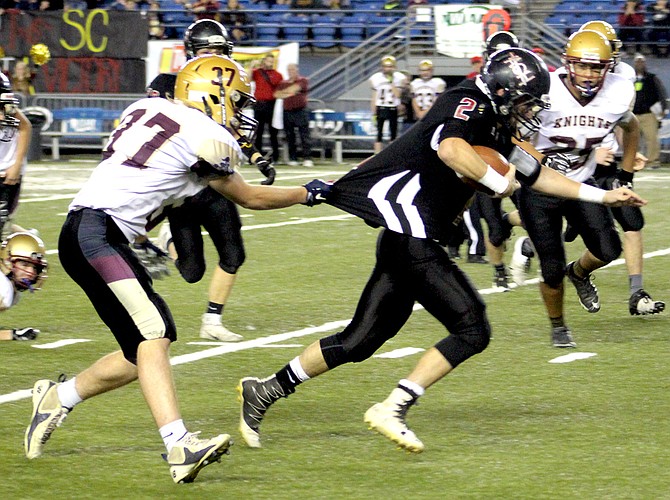 TACOMA — The Almira/Coulee-Hartline Warriors won the state 1B football title in a record-setting game Friday night in the Tacoma Dome.
The Warriors outlasted the Sunnyside Christian Knights, 84-60.
The Warriors' score was the highest ever posted by a single team in a state title football game, and the combined score was more than any other championship game, according to WIAA records dating back to 1973.
The Knights are the first-ever football team from Sunnyside to make it into a state title game.
This is the Warriors fourth championship victory in five games since 1980.
In other Friday night football, O'Dea upended Rainier Beach, 38-11, to win the state 3A title in the dome.
For complete coverage of the 1B title game, see Monday's edition of The Daily Sun.