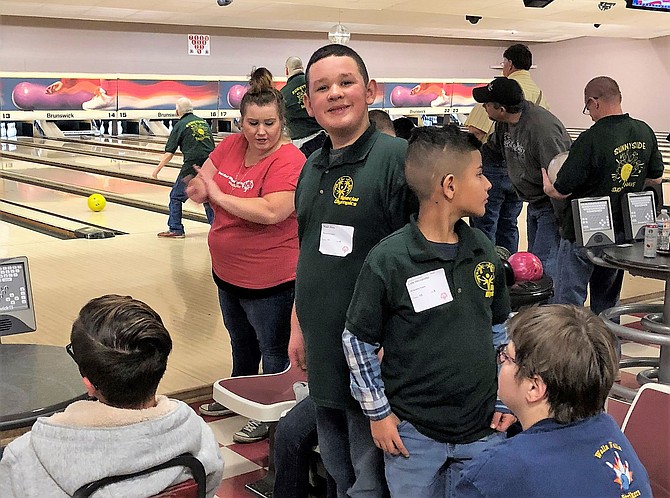 SUNNYSIDE — For three local youngsters, Sunday is a special day.
Noah Rios, Marcus Moreno and Brianna Flores-Galeana are competing in the Special Olympics State bowling tournament at Kenmore Lanes in Kenmore at 9 a.m. Sunday.
One of the fastest growing and most popular sports in the state's Special Olympics programs, it appeals to not only the trio of athletes, but coach Tina Peabody, who is the High School bowling coach as well.
More than 4,000 Special Olympics athletes compete in bowling statewide.
The three middle school-aged athletes were selected via a draw at last month's regional tournament in Richland, Peabody said.
"It's been several years since the last state tournament," she said.
The sport is so popular and expensive Special Olympics officials ceased the state tournament, Peabody said.
"It's exciting," she said of the re-emergence of the tournament.
Rios said he is excited he gets to bowl at the tournament.
He took up bowling three years ago and has twice earned a gold medal at the tournament in the Tri-Cities, which was labeled a regional event this season.
"It's fun," Rios said of the sport.
"I'm super excited," his mother, Bambi Rios, said.
She and her husband, Sam Rios, encourage their son's interests.
"We're glad he's found something he loves," she said.
Peabody said there were more than 40 competitors from Sunnyside at the regional competition.
"The bowling alley has to have two shifts, a morning shift and afternoon," she said.
The reason the sport's popular is due to the diversity, serving people of all needs, she said.