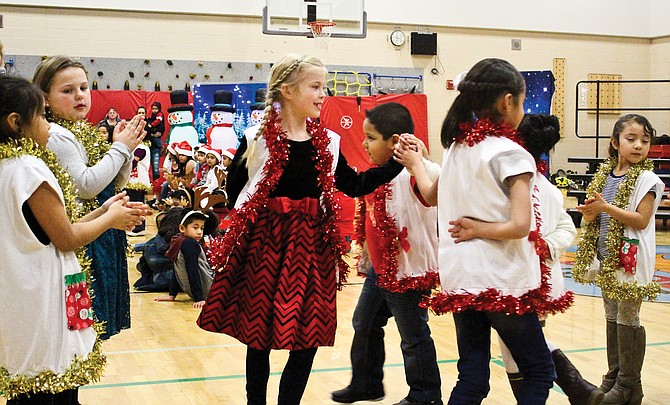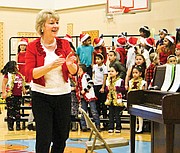 SUNNYSIDE — This time of year, winter concerts feature a variety of music – but all can be counted on to feature most holiday favorites.
In addition to holding concerts for the children's parents, some times the singers and musicians just need to perform for the joy of it.
Such is the case, today, when the Harrison Middle School visits Chief Kamiakin Elementary School.
The elementary students held their concert last night, and are now learning what music will be like at the middle school level, the buildings music teacher Joshua Parrill said.
The HMS choirs were on tour to various elementary schools around the district.
This morning, the eighth-grade group performed for the elementary school students.
They were also scheduled from 11-11:20 a.m. to be in the Music Room doing a mini-concert for some fifth-grade classes.
From there, they will go to various 4th grade classrooms and singing Christmas carols to spread the cheer.
The middle school choir, which held its concert Tuesday night, planned to be in school cafeteria singing for the rest of the fifth graders and the third graders as they eat lunch, Parrill said.
Can't lunch and music.