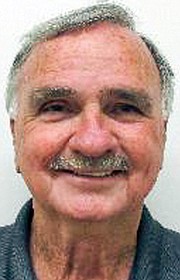 ZILLAH — The Daily Sun will become the newspaper of record for Zillah after the City Council accepts the results of a bidding process Monday.
The City Council will meet at 7 p.m. at City Hall, 503 First Ave.
City Clerk Sharon Bounds notified newspaper Publisher Roger Harnack of the pending designation in an email Wednesday evening.
"This is to let you know that Daily Sun News has been selected as the official newspaper for the city of Zillah," Bounds wrote. "Council will vote to approve that at their meeting Monday."
Harnack said the newspaper is looking forward to working with the city in publishing its legal notices.
"For more than a year, we've been steadily growing our coverage in the Zillah area," Harnack said. "This designation solidifies our relationship with the city and community."
The designation as newspaper of record in Zillah comes just two days after the newspaper also was named the official of Toppenish for the first time. It also came two days after the city of Sunnyside, where Daily Sun offices are located, accepted The Daily Sun as its continuing newspaper of record.
The newspaper is currently under contract with the cities of Grandview and Granger as well.
While the newspaper contract is important for both The Daily Sun and Zillah, it will play second string Monday to Mayor Gary Clark, who will be leading his final Council meeting.
The outgoing mayor lost the general election to City Council-man Scott Carmack.
The 71-year-old Clark has served in city government for more than four decades.
Clark grew up in the Toppenish area and graduated from "Top-Hi." He moved to Zillah after he returned from a Vietnam War tour about 1970.
Clark joined the council in 1980. Two years later he was appointed to finish the unexpired mayoral term of Richard Brusseau, who moved out of the community.
Clark remained mayor for 10 years, then took a break. He got back on the council in the late 1990s and two years later became mayor again, replacing the retiring Dick Story.
Clark was a serious mayor. He did not neglect the city in favor of the business, nor vice versa.
He made things work perhaps because of his personality. Serious as he was, Clark rarely had a council meeting where he and the council didn't laugh about something. You never saw him without a smile.
"People were very good to me," Clark said last month. "I can't complain. It's time for new blood. I feel good."
Bounds said the City Council will fete Clark during the Monday meeting.
"We are inviting folks to come in and wish him well that night," she said.