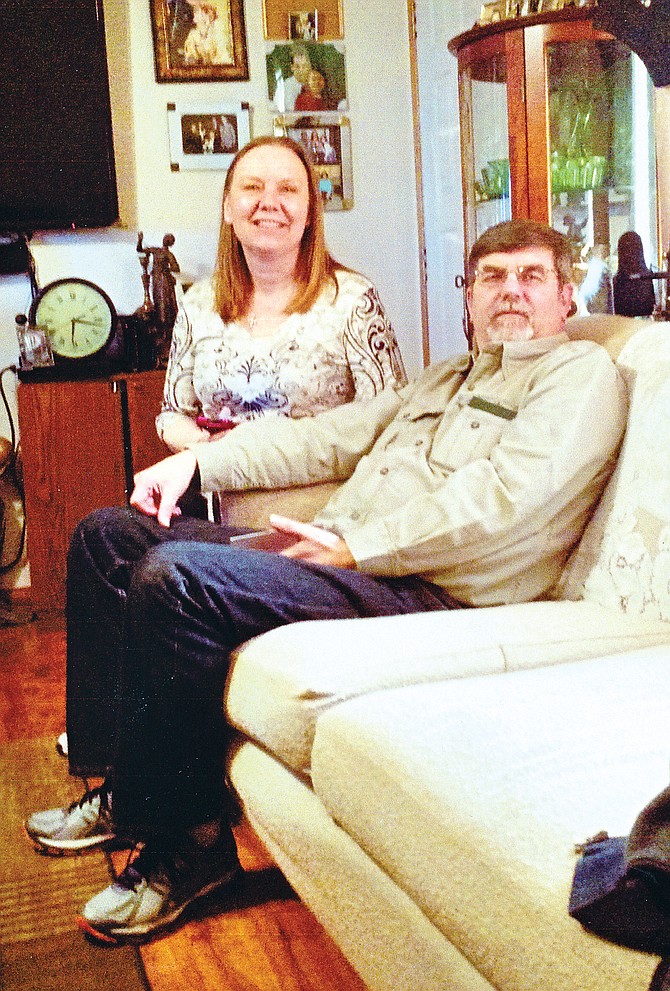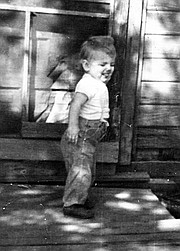 Editor's Note: The story that follows was published in the Lewiston Tribune. It's fitting for Christmas, the season of love. This is the third of four parts.
Edward Lauritsen was still in the Walla Walla area and was happy to be reunited with his now-grown children. He told Richardson that he knew she would come find him. She had been his favorite, her siblings told her later.
If ever they wanted permission or a treat, Richardson would be sent to ask.
After finding their father, the sisters also reunited with their mother and older sister and brother, who were living in the Yakima area.
All six were together long enough for a picture — but there was still one family member missing.
Richardson and Beeman worked hard to locate their youngest brother.
They visited the courthouse more than once and were told there were no records for him. Richardson is unsure if the records didn't exist or if they just lacked the legal authority to see them.
By then, each of the sisters had married and began families of their own. After hitting so many roadblocks, they were forced to put the search on hold. The youngest brother was never forgotten, but they didn't know how to find him.
Later in life, they searched the internet for him. But armed with only his birth date and first and middle name — which might easily have been changed - they got nowhere.
At one point they even dreamed about trying to get on "Oprah" for a family reunion show, but that didn't happen either.
Meanwhile, Bolen was living in Seattle with no idea anyone was looking for him.
He had no memories of his adoption or life before it. He didn't even know he was adopted until later in life.
The first hint he had of it was when he was around 8 or 9 and had been pestering his brother, who was three years older.
"He told me, 'Leave me alone; you're not my brother, you were adopted,'" Bolen said, in a phone interview.
Bolen retaliated and then dismissed the idea. It didn't resurface until he was 16 and had to get a copy of his birth certificate for a job.
When he saw it, he realized his brother had been right; but the news didn't seem to affect him much. He just went on with life.
Bolen joined the military nine days after turning 18 and made a career of it. He thought about his biological family off and on. He once clipped a newspaper article about siblings that had been reunited after being adopted out as children — but he delayed pursuing a search of his own.
Then in 2014, Washington changed its rules on access to birth certificates. As a result, those 18 and older could get their pre-adoption records.
This allowed Bolen to learn his birth family's last name. He also discovered he had a brother and two sisters. Though the number of sisters listed was incorrect, for the first time he knew he had biological siblings.
Bolen did some research and joined ancestry.com in an effort to locate and find out more about his biological family.
In March 2016, he took a DNA test. The test is commonly used to help determine a person's ethnic background, but it can also help find possible relatives who also have done DNA testing through the website. After months of fruitless waiting for a possible match, Rex grew frustrated.
By October 2016, he had stopped checking his account.
About that same time, Beeman, who now lives in Mabton, was first hearing about ancestry.com's DNA testing service through a friend who planned to try it.
Beeman wasn't interested. She was "too cheap," she said in a phone interview, and looking for her brother was no longer at the forefront of her mind.
But then curiosity got the best of her. The test results confirmed her Scandinavian heritage and listed possible degrees of relation with others who had taken the test. Among them was a match for a possible sibling.
He even had the same first and middle name of her younger brother.
Right away, Beeman sent a message through ancestry.com. There was no reply. She sent another. Still no reply.
In order to protect privacy, the site doesn't provide additional contact information.
Beeman wasn't sure what to do next. She didn't know how to reach the person. She didn't know if it really was her brother, and she didn't know how he'd respond even if he was. It looked like another dead end.
Editor's note: Tomorrow Rex and his sisters find that DNA matching; Just give it time.