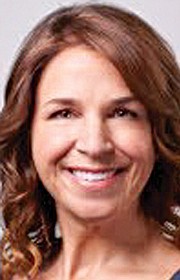 OLYMPIA — The state commissioner of public lands is calling on the federal government to reject a plan to raise fees to access national parks.
On Friday, Commissioner Hilary S. Franz sent a letter to Interior Secretary Ryan Zinke asking him to reject a proposal to raise entry fees to national parks in our state.
"I write to you today to object to the proposed increase in national park admission fees, especially those at Mount Rainier and Olympic," Franz wrote in her letter. "People from all over the country come to Washington state to explore the glaciers and waterfalls that cascade down Mount Rainier or hike through the rainforests and explore the rocky beaches of Olympic National Park."
According to Franz, visitors to parks "connect" with the land and Mother Nature.
"Increasing access fees for our national parks threatens to sever this connection and will deprive millions of Americans of the chance to experience our shared natural wonders," she wrote.
Franz said she understands the need to raise fees to take care of recreational land, but said government agencies "must be thoughtful and cautious when balancing the need for access with the need for revenue."
The letter, however, didn't mention the ever-increasing costs state agencies are imposing to access public lands like the new Teanaway Community Forest.
The state now requires a visitors to purchase a Discover Pass or pay a day-use fee to access the area. There are also new fees for camping in the forest.
Agencies have also instituted additional boat launch fees, parking fees, Discover Pass requirements, Sno-Park fees and more to access lands managed by the state.
Still, Franz decries federal access fees in the letter.
"We cannot overly rely on entrance fees, as high fees endanger a core purpose for preserving public lands — making them accessible to the public," she wrote.
The number of visits to Mount Rainier declined 14 percent when that national park's entrance fee was raised from $5 to $10 in 1996, she said. Park visits declined again by 7.9 percent when fees increased to $15 in 2006, and again when it went to $25 two years ago.
"Olympic National Park had similar decreases," she said. "It is a certainty that nearly tripling the fee to access National Parks will drastically reduce the number of park visitors."