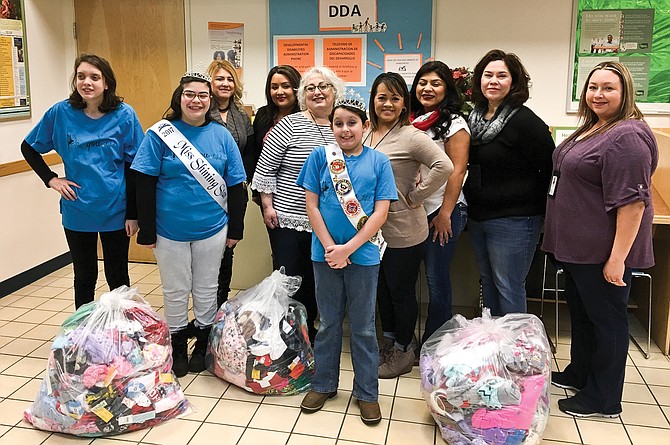 SUNNYSIDE — Because children are rarely dressed in their pajamas when they are rushed to the emergency room, the organizers of the Washington Shining Star programs collect 'pjs' as a part of the pageant's community service project.
"At the February pageant, we collected more than 1,200 pairs of pajamas," Program coordinator Rene Martinez of Prosser said.
She said the pajamas are donated to area children's hospitals and emergency rooms.
"This year we had a lot of extra 'jammies' so the pageant queens agreed to donate the reminders the state's foster children program," Martinez said.
She said the nightwear will also be distributed to children who are in other Department of Social and Health Services Children's administration programs.
The Shining Star program, which was the idea of Martinez's daughter Sofia, is designed for girls with different abilities.
The pageant is held in February in Prosser at the Bethel Community Church. Between 40 to 100 girls from kindergarten age to 35 are encouraged to participate, Martinez said.
The 2018 pageant will be held Feb. 3, and applications are now available at the organizations' website – shiningstarpageantwa.com.
There is a $25 registration fee, but the pageant also has a scholarship programs if needed.
We are also collecting donations for crowns and trophies for the candidates.
Martinez said candidates will again be collecting pajamas as the program's community service project.
Anyone wanting to help can call her at 775-741-3800.