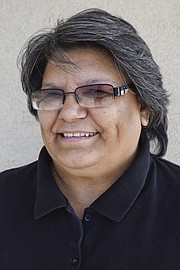 SUNNYSIDE — A local woman's application for an empty city council seat has officials scratching their heads.
Betty Garza, 56, filed for the vacant District No. 3 seat yesterday afternoon.
However, she has only lived in the city for three months, well short of the one-year residency required by state law.
"I would like to help improve the community I am a part of and I was raised in," Garza said in her application.
She is a 1979 Sunnyside High School graduate, but moved out of state. She returned in 2006, settling in Grandview with her two sons. Garza moved back to Sunnyside in November 2016, she said. "I always knew I'd come back."
"We've never run into this problem that I know of," Mayor Jim Restucci said of a willing applicant ineligible under state law. "We'll have to involve our attorney."
Restucci said he also wants to hear from Garza and council members.
"She's not eligible for the position, but it doesn't mean we couldn't interview her," he said.
Garza could seek election to the post this November, Restucci said.
That's a scenario she's already considering, Garza said.
The only other applicant is Ron Stremler, who has not indicated whether he will run for the seat.
The Grandview Safeway employee is no stranger to local politics.
She ran for Grandview City Council in 2015, losing to Gaylord Brewer by 21 votes.
"It taught me to never give up," Garza said.