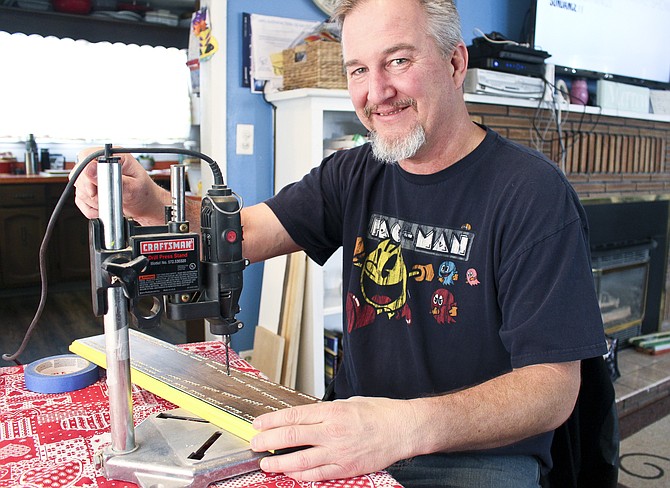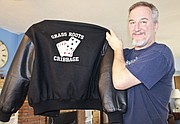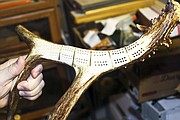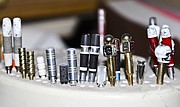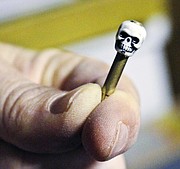 Cribbage: Rules of the game
In cribbage, you score points depending on the 4 cards held in your hand and the starter card, which acts like a community card in poker.
Points are received for having cards that add up to 15, create runs, are part of a pair, create a flush or for holding the Jack of the same suit as the starter.
The object is to "peg" out first, earning 121 points. Top hands are worth 29, which is also a favorite cribbage board shape.
The modern game of cribbage was developed by English poet John Suckley in the 17th century. It was based on an earlier game known as Nobs.
The small and portable boards made it a favorite for sailors, who created their boards from whale ivory.
Today, the game is played worldwide.
SUNNYSIDE — A local man doesn't know for sure how many cribbage tournaments he has entered. But James Morrow's stacks of trophy boards may be a good indicator.
Morrow has been organizing local and regional tournaments since the mid-1990s.
Saturday, he and his wife, Cher, will host a sanctioned one-day Grass Root Cribbage Tournament. Morrow said it will attract between 30 and 40 players from all over the region.
It includes a Friday night opener at the Sunnyview VFW Post Home, 615 North Ave. Players will begin setting up their game boards after 6:30 p.m.
The main event begins at 9 a.m. Saturday. Play will continue until late afternoon, when cash and trophy boards will be presented to the top players.
"We have players coming from Oregon, Idaho and even farther to play in the local tournament," Morrow said.
The Sunnyside native is also the man behind the local Silver Dollars Cribbage Club, which is the tournament sponsor, Morrow said.
The club formed in 1992 and Morrow joined in 1998. Since then he has collected six club championships, more than any other member,
He has collected enough points with the American Cribbage Congress to be a life master in the game, having earned more than 6,000 points.
He gained the life member status by playing at the weekly Wednesday night club meetings, at regional and world tournaments and online.
But his passion for the game, which dates to the 17th Century, isn't just the thrill of play.
He has helped teach cribbage to fifth graders at Washington Elementary School. Morrow believes the game can be taught purely for its math connection.
Players who set down to the boards on a regular basis learn to quickly count, strategize and peg, playing up to 12 games in an hour's time, he said.
Morrow, who is employed at the county Transfer Station on Luther Road, is also a Boy Scout leader, spreading his joy of cribbage to troop members.
In addition to being an expert player, Morrow also builds custom trophy boards.
"I decided a while back that I could make boards cheaper than the companies that charge upwards of $50 per board," Morrow said.
Now his boards are among some of the most coveted trophies in the Western region circuit.
"I make about 15 boards a year," he said. "It's a time-consuming process, he said.
Morrow is already making plans for the next regional tournament he will organize.
It will be in Lincoln City, Ore., in the spring. "That tournament will have hundreds of players in attendance," he said.