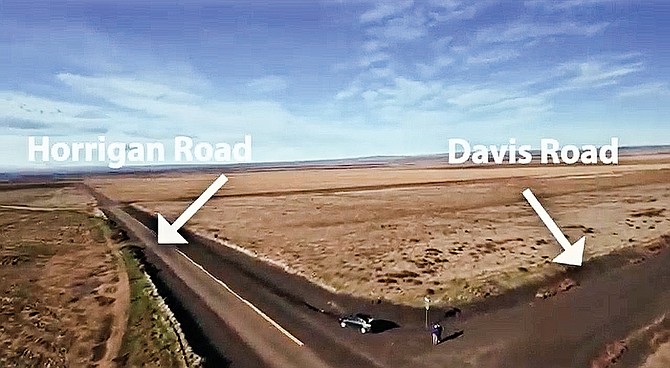 PATERSON — A state agency will offer 3,000 acres for lease in the Horse Heaven Hills.
The state Department of Natural Resources yesterday announced it is receiving bids for 3,000 acres of agricultural land in the Horse Heaven Hills region.
The bid opportunity is unique for its large size, atypical lease structure and the ability to tap into 3.9 acre feet of non-interruptible Columbia River water per acre, officials said.
"We know this is not a typical agricultural land lease, but we also know that access to prime irrigated farmland is valuable," Southeast Region Manager Todd Welker said. "We want applicants to be creative and propose what can work for them, and us."
This lease structure will differ from a standard agricultural lease. Most notably, DNR is looking to the bid winner to construct the supply system needed to deliver water to the land.
To that end, the agency will allow proposals with rental terms designed to reimburse against the winning bidder's investment – such as a long-term lease of up to 35 years and reduced lease rates.
The agency will select its future lessee based on a range of criteria.
It includes the applicant's ability to perfect the agency's water rights, financial capabilities, plus environmental considerations, such as whether the applicant intends to grow organic crops or preserve areas of shrub-steppe as wildlife habitat.
To reduce risk, the agency has already negotiated needed agreements and right-of-ways for the water supply system.
It's also providing water pipeline and pump station engineering drawings, electrical drawings and a project cost estimate, which rings in at $11 million.
"We've done a lot of work upfront," Welker said. "We think this approach will preserve a valuable water right, generate revenue for public beneficiaries and pencil out for someone."
A new website, paterson2017.com, provides overhead drone footage of the available farmland, associated documents, parcel temperature data and the ability to sign up for email updates about the lease offering.