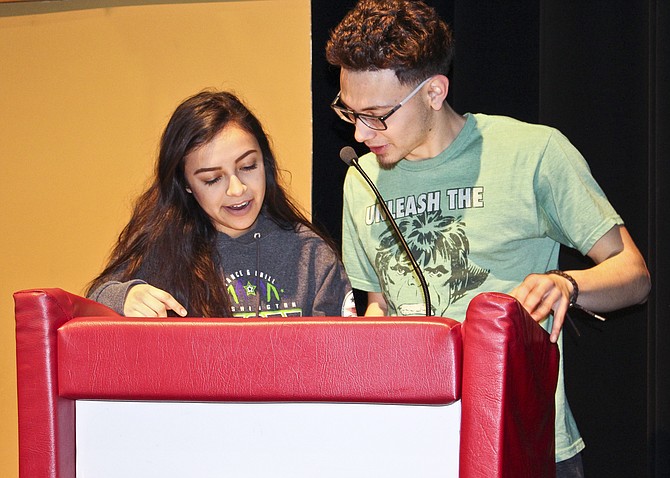 SUNNYSIDE — The High School leadership class' 17th annual Hospice Talent Show is 7 p.m. Saturday.

The show, which as of Tuesday night included 14 acts, will be in the High School auditorium, 1801 E. Edison Ave.
Featured will be solo acts, including a creative presentation of the use of a Vex robot, piano solos, dancers, balloon magic and a performance by the band Los Tres Amigos.
There is an admission fee for those ages 2 and up.
The money will benefit Heartlinks Hospice and Palliative Care, show director Christina Peabody said.
Holly Ohler, John Lobbestaal, Lucy Partida and Shianne Partida will judge the contestants.
Peabody said, in addition to the live acts, displays of student art and sculpture will be on display in the commons area.
She said the leadership team is seeking more community talent.
"We have several alumni returning to perform at the show," she said.
They include Carmen Cardenas, who will perform a dance, she said.
"We are also accepting more contestants from the community," Peabody said.
In the last four years, the annual student-led fundraiser has contributed more than $5,000 to the local non-profit, which serves end-of-life clients and their families in Benton and Yakima counties.

The first hospice talent show was organized by high school seniors Janae Anderson and Heidi Campbell.
The event proved so successful as a showcase for local talent — and in raising funds — it has continued each year, Peabody said.
She has directed the show for the past four years.
Performers, of all ages, wishing to support the hospice fundraiser may call Peabody at 509-837-2601, ext. 6307.