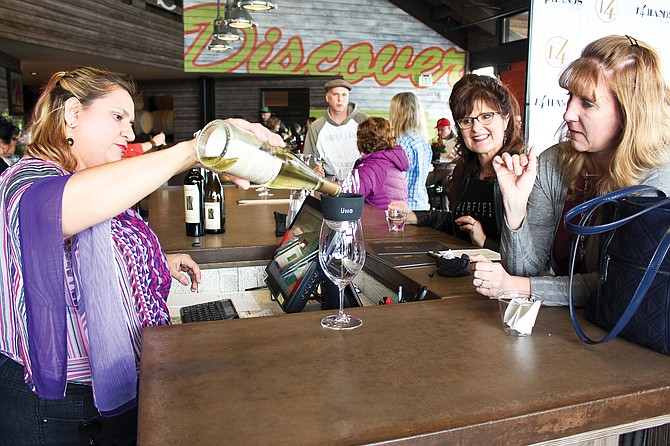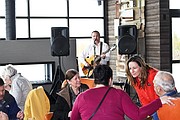 PROSSER — Sophie Martin of Seattle served delectable samples of JM Pastries and Chocolates to Pontin Del Roza Winery visitors, while her husband, James Martin, the chocolatier, greeted visitors to the Cultura Winery in Zillah this past weekend.
The couple have returned to the Valley for many years, sharing their handcrafted chocolate with wine lovers.
"It's been a good day," Sophie said Saturday afternoon just before a tour van of wine tourists converged on the Hinzerling Road winery.
Wineries from Benton City to Yakima were open for the President's Day weekend, showcasing their wines, and of course pairing of chocolate.
The three-day event, began Friday and continued through Monday at many wineries.
At 14 Hands Winery on Frontier Road in Prosser, the tasting room was packed as wine aficionados enjoyed pairings with a variety of food.
"It's been very busy," 14 Hands server Marcelina Alvares said.
For Bickleton friends Julie McBride, Susan Powers and Crystal Morfield, it was a chance to get out after weeks of being snowed in.
"We needed this," McBride said of the outing.
Lura Jansen of Prosser's Milbrandt Vineyards was also pleased with the crowd turning out to the Vintner's Village Saturday.
"I think everyone is really glad to be out," she said.
The Yakima Valley's next big wine tourism event is the annual Spring Barrel Tasting scheduled for the region in late April.