OLYMPIA — A Yakima Valley lawmaker wants to change how law enforcement seizes assets.
Currently, police can seize the assets of Washingtonians who are simply suspected of a crime.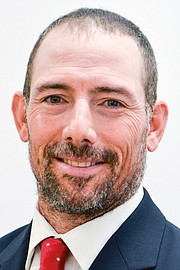 Rep. David Taylor, a Republican from Moxee, is one of the sponsors of bipartisan bill HB 1016. It would prohibit law enforcement from seizing property from people who have not been found guilty.
It would only allow police to take assets directly involved in a criminal case.
Taylor's bill receives a hearing today in front of the House Judiciary Committee.
Police departments are making profits from seizures, Taylor said.
"In national stories, a lot they call this 'policing for profit,' because they're getting kickbacks," he explained. "There's an incentive to seize property without conviction. We're trying to protect people's individual rights under the Fourth Amendment for illegal search and seizures without conviction."
A study from the non-profit Institute for Justice gave the Evergreen State a grade of 'D-minus' for its forfeiture laws.
It found between 2001 and 2013, the state collected more than $108 million from forfeiture proceeds.
It contends 90 percent of that went to law enforcement.
Taylor also wants to close a loophole that could allow local and state law enforcement that partner with federal agencies on investigations to receive forfeiture proceeds even under the proposed law.
An amendment to the original bill is being proposed so property worth less than $50,000 can't be seized.
"Leave out the little ones to de-incentivize those regional drug task forces, for example, from taking or seizing smaller properties: vehicles, campers and so on," he said.
Taylor says the amendment would set a threshold of $50,000 because anything worth more than this is most likely part of a major racketeering case.
— Eric Tegethoff is with the Washington News Service.