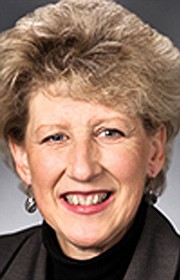 OLYMPIA — Rep. Shelly Short, R-Addy, was selected yesterday to become senator for the state's 7th Legislative District.
When Short is sworn in as senator, she will bring the total number of women serving in the Majority Coalition Caucus to an all-time high of nine, or 36 percent.
The seat became vacant when former Sen. Brian Dansel, R-Republic, resigned to take a job as a special assistant to the Secretary of Agriculture in the Trump administration.
Her appointment comes on the heels of a failed attempt by the Senate's minority Democrats to take advantage of the temporary vacancy and take control of the Senate last week.