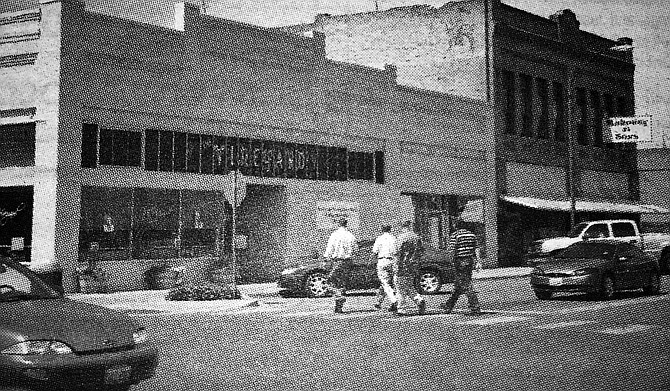 Over the Shoulder
A look back in time from the files of the Sunnyside Daily Sun News and Sunnyside Sun
100 YEARS AGO (1917)
C.V. Showers was a appointed the new Sunnyside Fire Chief.
A local branch of the Yakima County Farm Employment Bureau was formed with the support of approximately 40 local farmers.
90 YEARS AGO (1927)
More than $1,000 in damages was reported following a haystack fire at Spurck Ranch. Firefighters laid 1,500 feet of firehoses and pumped water from a nearby canal to quell the fire.
60 YEARS AGO (1957)
Yakima Federal Savings and Loan celebrated the first anniversary of opening a Sunnyside branch.
50 YEARS AGO (1967)
Sunnyside School District called for bids for the construction of a new auto mechanics shop and audio-visual center to be located at the Sunnyside High School.
The Fashion Nook, in the Eastway Shopping Center, was under new managership. Frances Mulqueeney took over ownership of the popular shop.
40 YEARS AGO (1977)
Former Sunnyside teachers Robert and Bernie Barker announced they would be moving to Tehran, Iran to teach.
Bill Yousey was selected to coach the Sunnyside High School baseball team.
30 YEARS AGO (1987)
Sunnyside High School graduate Scott Linehan was planning to leave for the Dallas Cowboys training camp. He was a 1982 SHS graduate and local football standout.
20 YEARS AGO (1997)
Sweden Rotary exchange student Sarah Strid said good-bye to her host club, the Noon Rotary Club, after having spent a year attending Sunnyside High School and living with various Rotarian host families.
10 YEARS AGO (2007)
In spite of suffering injuries in a car crash just hours before they were to be married, Sarah Epps and Cody Sharpe exchanged their wedding vows from her hospital room. The couple expected to renew their vows at a later date when she was less "fuzzy" from the pain medications.