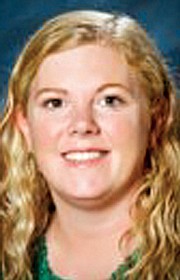 A former Housel Middle School teacher was sentenced Wednesday to 18 months in prison for third-degree child rape.
Tonie Ann Reiboldt, 44, was also sentenced by Judge Bruce Spanner to 42 months suspended and ordered to undergo sex offender counseling while in prison.
Reiboldt pleaded guilty May 10 to third-degree child rape and three felony counts of communicating with a minor for immoral purposes, Benton County Superior Court records show.
The charges stemmed from a June 15, 2016, investigation into sexually explicit Snapchat videos and photographs sent to minors in the Kennewick School District, court records show. Police identified the woman in the video as Reiboldt.
She was previously a physical education teacher at Housel Middle School in the Prosser School District from 1991-2003.
Court documents show Reiboldt allegedly sent sexually explicit photographs and videos of herself to students younger than 16 years of age, a Kennewick Police Department report said.
Reiboldt also taught math, and coached track, volleyball, dance and gymnastics in Kennewick schools.
On June 19, 2016, Reiboldt appeared in Benton County Superior Court for the communicating with a minor for immoral purposes, records show. She posted bail and was released.
She submitted her letter of resignation July 28, 2017, to the Kennewick School District, records show.
After her resignation, Kennewick police continued their investigation into Reiboldt, records show.
In January of this year, the third-degree rape charge was filed following additional student testimony, records show.
Each of the four charges she pleaded guilty to also are enhanced because of her authority role as a teacher, records show.