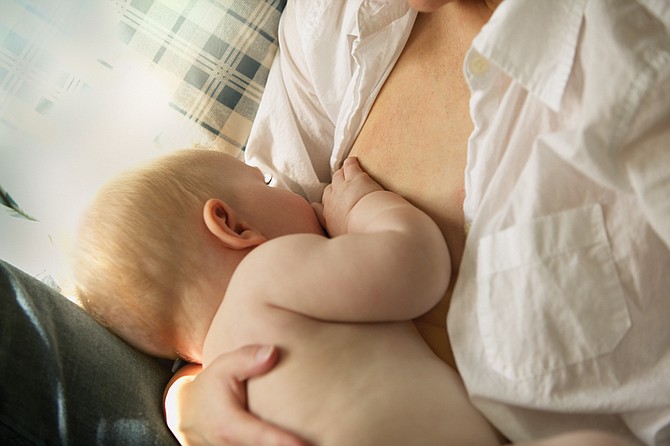 'Big Latch On' set for Friday in Grandview
GRANDVIEW — The Yakima Valley Farm Workers Clinic is celebrating Wold Breastfeeding Week with at least three events.
Locally, the Big Latch On is planned for 9:30-11:30 a.m. Friday at the municipal pool in Westside Park on West Second Street.
Simultaneous events will occur at Pioneer Park, 410 W. Second Ave., Toppenish; and at Sarg Hubbard Park, 111 S. 18th St., Yakima.
The breastfeeding awareness events include food, door prizes and family activities, officials said.
At 10:30 a.m., each event will include the "Big Latch On," where mothers breastfeed their babies.
The time coincides with "Big Latch On" events worldwide, officials said.
The latch-on event takes place at registered locations around the world, where women gather together to breastfeed and offer peer support.
Their friends, family and community join this celebration to promote and support breastfeeding. Volunteers from within the community host each location.
For more information, log onto http://biglatchon...
YAKIMA — Yakima Valley Farm Workers Clinic officials say there are many benefits for children of mothers who breast feed.
This week, World Breastfeeding Week, clinic officials are talking about those benefits.
And there are many benefits, according to Beth Earthman, ARNP, at Lincoln Avenue Medical-Dental Center, in Yakima Washington.
"Breastfeeding provides babies with all the nutrients and vitamins they need and helps protect them from illness," Earthman said. "An infant who is breastfed is helped in fighting against allergies, sickness and even obesity."
Breastfed babies have also been known to have lower rates of asthma, ear infections, and the risk of Sudden Infant Death Syndrome, Earthman added. There is also a decreased risk for diabetes for a breastfed baby.
Breastfeeding is also beneficial for moms.
Lactation has been proven to ease moms back to their pre-pregnancy weight, she said. It also reduces the risk of breast cancer.
"Breastfeeding supports healthy growth of the baby, and increases the bond between moms and babies," Earthman said.
The hormone oxytocin is released through skin to skin contact and breastfeeding.
Oxytocin is referred to as the "bonding hormone" and it helps to reduce anxiety in both mother and baby, she said.
Bonding between mom and baby helps give babies their first intimate relationship, Earthman said. Studies have shown babies who are held and comforted when they need it during the first six months of life tend to be more secure and confident as toddlers and older children.
"Bonding with baby is also essential for mom, it helps decrease symptoms of post-partum depression," Earthman said.
But you can bond with baby, even if you can't breastfeed, Earthman said.
"For moms and other caregivers who aren't breastfeeding, skin-to-skin contact with baby, and always holding baby while bottle feeding, are ways to increase the bond between mom and baby," she added.