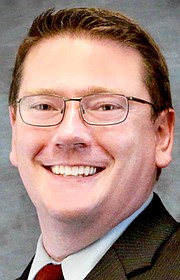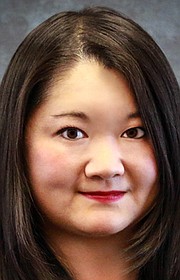 TOPPENISH — Yakima Valley Farm Workers Clinic has two new doctors joining its team.
Drs. Michael Adling and Catherine Dong graduated from Sollus Northwest Family Medicine Residency program, a three-year residency program last month.
The two residents of the program, brought levity and joy to our program," residency director Dr. Katheryn Norris said. "They were very adaptable and flexible in being part of this new program and we couldn't be prouder of their achievements."
Sollus Northwest Family Medicine Residency is a community-based osteopathic residency in Grandview.
It's the first medical residency program established in the Lower Yakima Valley.
The Sollus Northwest mission is to improve health access and status for rural, minority and under-served people by developing training for health professionals in the clinics where staff serve those populations.
The residency program is sponsored by OPTI-West in Pomona, California, and is affiliated with Pacific Northwest University of Health Sciences in Yakima.
In addition to working at the YVFWC Grandview clinic, residents gain clinical experience at Trios Health in Kennewick; PMH Medical Center in Prosser, and Sunnyside Community Hospital in Sunnyside..
Yakima Valley Farm Workers Clinic provides a broad range of general and specialized medical, psychiatric, nursing, women's health, social work, and ancillary services for the primary care patient in a community-based clinic.