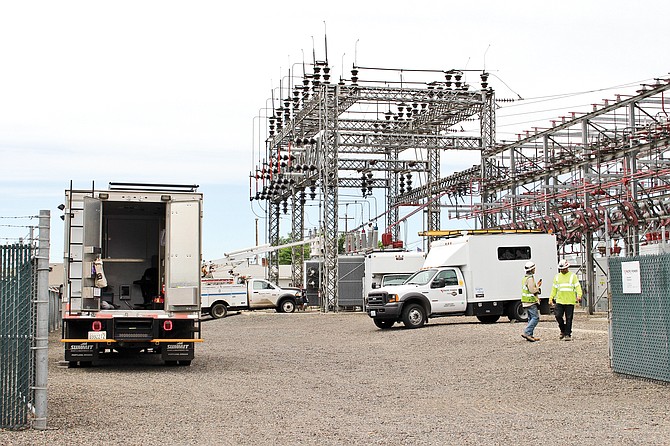 SUNNYSIDE — Utility officials are exploring options after a squirrel knocked out power to 6,418 local customers for more than 10 hours on Sunday.
"It is something we look at when a problem develops," Pacific Power spokesman Tom Gauntt said. "Nothing is 100 percent effective against squirrels or birds, but there are sleeves and protective devices we can install when there is a persistent problem at a location."
Utility officials are "... are studying it after this recent outage."
He said one of the factors considered is if additional measures will actually help to ward off pests.
The outage shut down much of the city, closing everything from churches to stores to restaurants.
City officials relied on generators to help keep basic operations, such as fire and sewer services, running during the outage.
The power went out just before 8 a.m. when a squirrel got into the main substation at Sixth Street and North Avenue.
All but about 1,200 customers had power by 5 p.m. and electricity was restored throughout the city by 6:30 p.m.
It was the city's third squirrel-related outage in 18 months.
The city went dark for four hours on Aug. 15 when 6,389 customers lost power after a squirrel got into the substation.
On Dec. 28, 2015, a squirrel entered a transformer and knocked out power to 1,800 customers for 45 minutes.