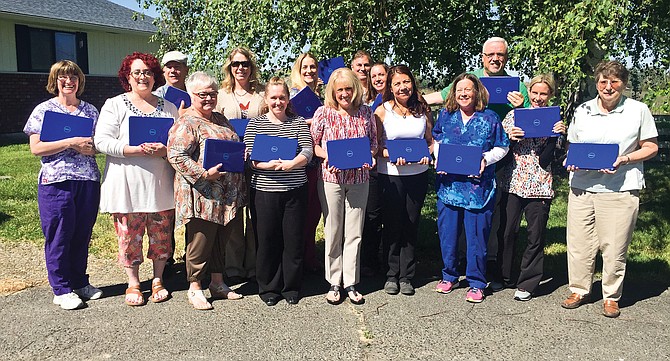 SUNNYSIDE — Heartlinks Hospice & Palliative Care has received a $6,928 grant from the Edgar Whitehead Foundation of Prosser.
The grant award will help change lives and ensure that no one in the community suffers through a life-limiting illness alone, grieves alone, or face life's challenges alone, agency officials said.
"This grant award has allowed Heartlinks Hospice to purchase 20 touch-screen tablets and cases for each of its hospice and palliative care clinicians in the field," Development Director Shelby Wheeler.
"Due to the nature of hospice and palliative care work, computers and tablets that are deployed to the field see a lot of wear and tear and are in constant need of being replaced," she said.
Some devices may only last two years, and some may last up to four years," Wheeler said. "Without the support of generous donors like the Edgar Whitehead Foundation, we would not be able to keep up with the financial demand of replacing outdated technology."
Heartlinks Hospice and Palliative Care has provided services for Benton and Yakima counties since 1978.