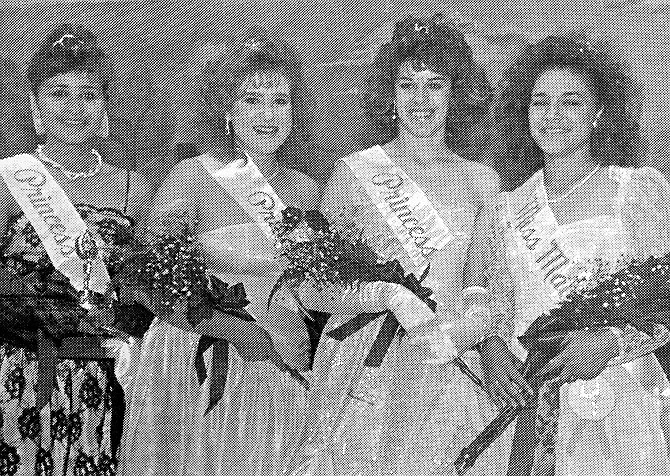 Over the Shoulder
A look back in time from the files of the Sunnyside Daily Sun News and Sunnyside Sun
100 YEARS AGO (1917)
Sunnyside Commercial club held a non-commissioned officers school to provide information in military instruction and proficiency.

Work on paving Sunnyside streets resulted in the removal of wooden water lines being replaced with iron pipes
The military draft went into effect on June 5 for men ages 21-31, as the United States stepped up to join the war in Europe.
90 YEARS AGO (1927)
Yakima Valley potatoes were being sold in Chicago at $5.50 per hundred, which was the equivalent of $110 per ton.
Sunnyside area alfalfa growers began using a slower growing grass crop, intended for seeding with alfalfa.
50 YEARS AGO (1967)
Lee Knights was elected president of the Lower Valley Musical Comedy Company.
The U.S. Army announced a plan to form a Washington States June Platoon for Women's Army Corps in Sunnyside.
40 YEARS AGO (1977)
Sunnyside' School District's three elementary schools were evaluated for building safety following allegations that the school board had accepted the highest bidder for a re-roofing project on the three buildings.
30 YEARS AGO (1987)
The long-time Johnny's Mobil Service Station, at the corner of East Edison and South Seventh Street, changed its name to Johnny's Texaco.
Adelia Goedhart was elected president of the 200-plus Sunnyside Education Association, claiming her goal would be to strengthen communications lines. Goedhart's fellow officers were Deana Beith, Babbette Sullivan and Dave Cullen.
20 YEARS AGO (1997)
Sunnyside Community Hospital honored Dr. Samuel Sim as the Physical of the Year.
The Bill and Lisa DeRuyter family was named Yakima County Dairy Family of the year.
10 YEARS AGO (2007)
The Sunnyside Lions earned an inspiration honors after hosting a "Play it by Ear" golf tournaments at Granger's Cherry Hill Golf Course. The club earned the award from the Northwest Lions Foundation for Sight and Hearing.
The school uniform discussion was again before the Sunnyside School board with parents weighing on the topic, both for and against. The board agreed to study the matter further.