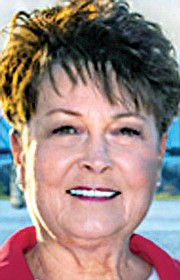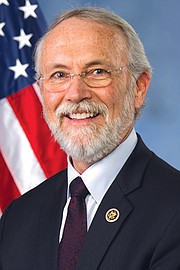 SUNNYSIDE — The local Congressman has his first opponent for the 2018 election.
Retired television reporter Christine Brown, a Tri-Cities Democrat, announced yesterday she is seeking Rep. Dan Newhouse's 4th District seat.
"After the election in November, I was heart sick and worried about our beloved democracy," Brown said. "I'd always felt democracy was strong, but it's also fragile. If we're not vigilant, democracy can be weakened.
"Representative Dan Newhouse voted to sell your internet browsing history to advertisers so big internet companies could make money," she said. "He voted numerous times to repeal the Affordable Care Act with no replacement plan. Then when the disastrous replacement was unveiled, he said he supported it wholeheartedly. That plan will cut 85,000 of our neighbors off health insurance and start that cycle of no insurance for millions all over again."
Brown's announcement came just a few hours after a Republican congressman was critically wounded by gunfire during a baseball practice.
Newhouse campaign spokesman Derek Flint declined to comment on the timing of Brown's announcement.
He said Newhouse welcomes Brown's campaign challenge.
"Dan is happy to continue talking to voters about his strong record working hard for Central Washington priorities like Hanford cleanup, new water storage, wildfire protection and eliminating burdensome regulations that kill job growth," Flint said. "We look forward to a good campaign."