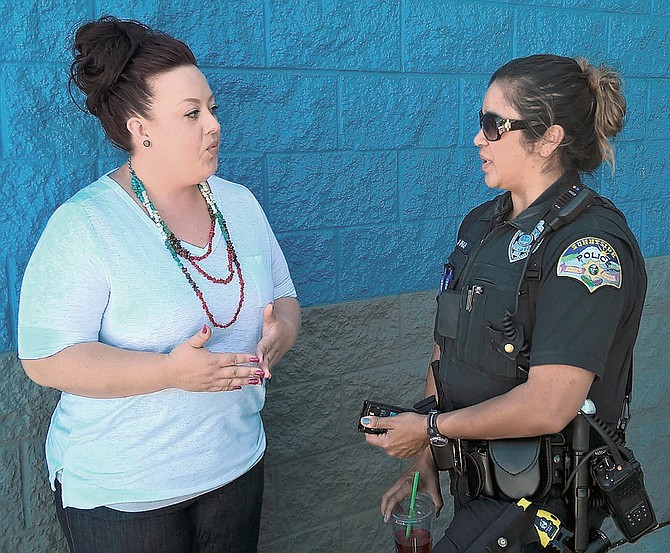 SUNNYSIDE — Area businesses and residents contributed $3,475.74 to help eight children whose mother was slain earlier this month allegedly by their father.
Lower Valley Memorial Gardens Manager Tim Morris took the lead in Sunday's four-hour fundraiser in front of the Walmart, 2675 E. Lincoln Ave.
"I hate to see anyone suffer, and when you have eight children suddenly without their mother it's time to do something," Morris said of the fundraiser. "This is something me and my team can do."
Morris said the children not only lost their mother, Maria D. Gonzalez-Castillo, but their father, Jaime M. Alejandre, 37, who is being held in Yakima County Jail, relating to the Gonzalez-Castillo death.
The children are currently staying with family members, but have been victimized again this past weekend, he said.
"Someone broke all the windows out of the parents' vehicles," Morris said. "Who does something like that?"
In addition to the outpouring of contributions given at the event, local businesses contributing included Great Floors and Holy Pies with $500 each, Morris said.
Mom's Candy Apples contributed $100.
Gonzalez-Castillo, 44, died from blunt force trauma to the head sometime on June 1 or 2, records show.
Her husband and the children's father, Alejandre, is charged with second-degree murder in her death, records show.
Sunnyside police were on hand yesterday.
"There's a good turnout," officer Melissa Rivas said.
Volunteer Jensena Newhouse added, "The response has been great."
Morris said he plans to host another fundraiser for the family in the future.
A GoFundMe.com account has also be been established for the family.
It was Morris' and Police Department's second fundraiser in two months.
In April, they teamed up to lead a previous fundraiser, also at Walmart.
That effort collected more than $2,000 for a family whose child died after she was struck by a pick-up in the store's parking lot.