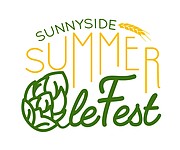 SUNNYSIDE — The city's Centennial Square at Sixth Street and Edison Avenue will be packed from 5-10 p.m. Saturday for the third annual Summer Ale Fest.
The Daybreak Rotary Club is again organizing the event and expects attendance to nearly double.
"We had 600 last year and could have 1,000 this year," Rotarian Jay Hester said.
The featured band, Jones & Fischer, will be a draw, he said. The duo was voted No. 1 country/southern rock band for 2014-15 by KING 5 TV's "Best Of" awards.
Ten breweries from Sunnyside to Prosser to Leavenworth will be on hand for the event.
A Brewers Dinner is 6 p.m. tomorrow at Co Dinn Cellars, 501 Grant Ave.
All net proceeds are set aside for youth programs and activities.
A total of $24,0000 was raised during the first two ale fests combined, Hester said. That money went to programs ranging from a concession stand for Cal Ripken Baseball to Burke in a Box presentations that have brought displays from the museum to Sunnyside.