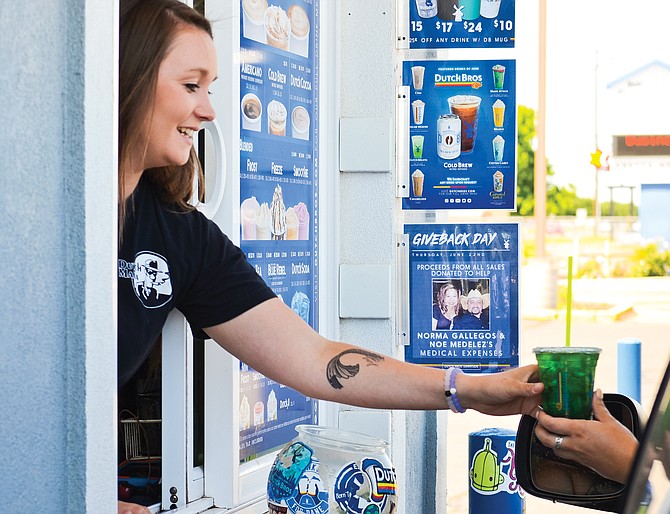 SUNNYSIDE — A local business is helping a loyal customer by turning over proceeds from an entire day's sales.
Dutch Bros., 2630 Yakima Valley Hwy, donated yesterday's proceeds to Norma Gallegos, 42, and Noe Medelez, 49, who were seriously injured in a motorcycle crash on May 29.
All proceeds were donated for their medical costs. It was called "Giveback Day." The total amount raised was not available as of press time.
"He's been a loyal customer and he's been very good to us and we want to give back to him," Manager Alex Curbow said of Medelez, co-owner of Medelez Automotive on Van Belle Road. "The community's response has been great, we've been busy."
The community responded on Facebook, too.
"Thanks Dutch for your support of my sis & Noe," Shannon Yanez posted. "You're always supportive of your community and it does not go unnoticed!"
A friend of Medelez also backed the effort.
"He is such a nice guy," Desiree LeAnn Samaniego said. "He has helped my grandpa and mom so much, he's pretty much family in our eyes!"
The couple was riding a 2017 Harley Davidson on Alderdale Road when Medelez lost control and it left the roadway, the Washington State Patrol said.
Both were wearing helmets, troopers said. Neither alcohol nor drugs were involved. The crash is under investigation.