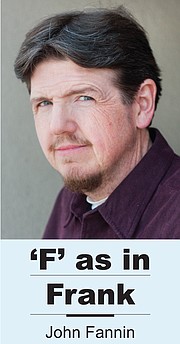 After nearly 12 years with The Daily Sun, I am beginning a new chapter elsewhere here in the Yakima Valley.
This is my final column for the paper. My last day at the newspaper will be Thursday.
It has been an honor to share your news and stories, first as a reporter then as managing editor. I appreciate your trust in allowing me to tell your stories.
Yes, I am excited about the new venture ahead... and that it will allow Joni and me to continue to call the Lower Yakima Valley home.
Before I move on, however, I have to share a big thank you to two mentors who greatly influenced my nearly 17 years in the newspaper business.
The late Jack Stoner was my first publisher, the first to take a chance on me. He owned the Northern Kittitas County Tribune in Cle Elum, which continues to be operated by his family. Jack taught me to plant both feet on the ground and tell the truth, whether or not it was popular.
My predecessor in The Daily Sun managing editor chair, Bob Story, taught me about the integrity of this business. I consider him a friend, a confidant, to this very day.
On a personal note, too, I always, always got the sense that Jack and Bob believed in me and my potential. They were boss and cheerleader in one. That's a blessing I'll never forget.
My thanks also to former Daily Sun publisher Tim Graff for hiring me.
Kudos, too, to my co-workers past and present. You make this newspaper hum.
This business has shown me incredible heights. Whether covering a Seahawks game, a U2 concert, high school sports or a community event, I always felt lucky to get paid to be there and write about them.
I feel lucky still with this new opportunity in front of me. And, especially, I feel lucky that you, the reader, have shared this journey with me at The Daily Sun.
Thank you for reading.
I'll see you around town.
— John Fannin is the managing editor of The Daily Sun. Contact him at jfannin@dailysunnews.com
More like this story