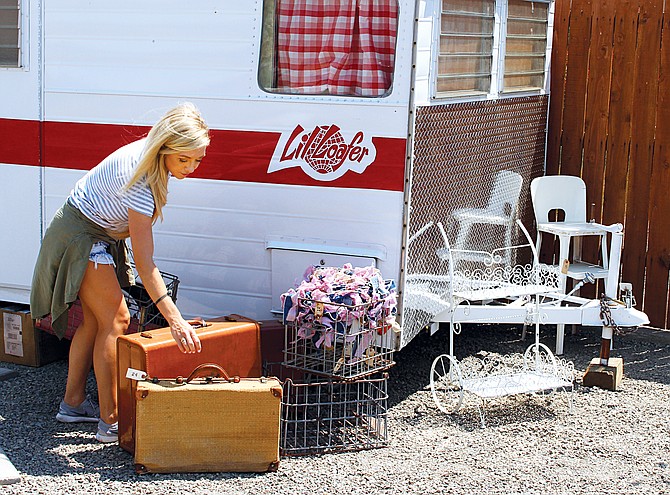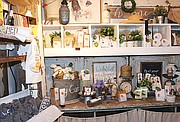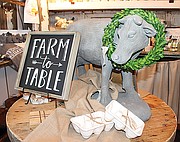 SUNNYSIDE — Long a landmark building at the corner of South Seventh Street and Railroad Avenue, a tiny brick building has been added to the city's #Sunnyside Renaissance scene.
Renamed, the French Vanilla Market, the shop opens tomorrow under the ownership of Lori and Chris Gardner, with their daughter Taylor Swofford. It's grand opening joins the recent opening of Co Dinn Cellars in the old City Water Works building and the future opening of Varietal Brewing Company, slated to open later this year in the former Funny Farm storefront.
The white brick building with its open air market look will be open from 11 a.m. to 7 p.m.
The market, which features an enclosed courtyard, will be filled with a "frenzied mix of farmhouse and fancy décor items," Lori Gardner said.
Her theme for the happy little shop is "come as you are and find your happy."
In addition to a fully stocked interior, a cocktail caravan will be added to the courtyard, opposite a tiny camp trailer, known as the "Lil' Loafer."
"It's not quite ready, but for now it's one of the items we are building the yard landscape around," daughter Taylor Swofford said.
Gardner and Swofford were the masterminds behind the Bloomerang Vintage Market which has been held for the past several years in September on Lincoln Avenue. Gardner was also a partner in Mélange, which closed last year.
The Sunnyside family purchased the brick building in January and have spent the past five months getting it ready for the grand opening. Remodeling, painting and exterior details have consumed the couple's life.
Soon flower boxes will be added to the courtyard, but it's the shop's interior where most of the treasures are.
"We're very excited to show it off," Gardner said.