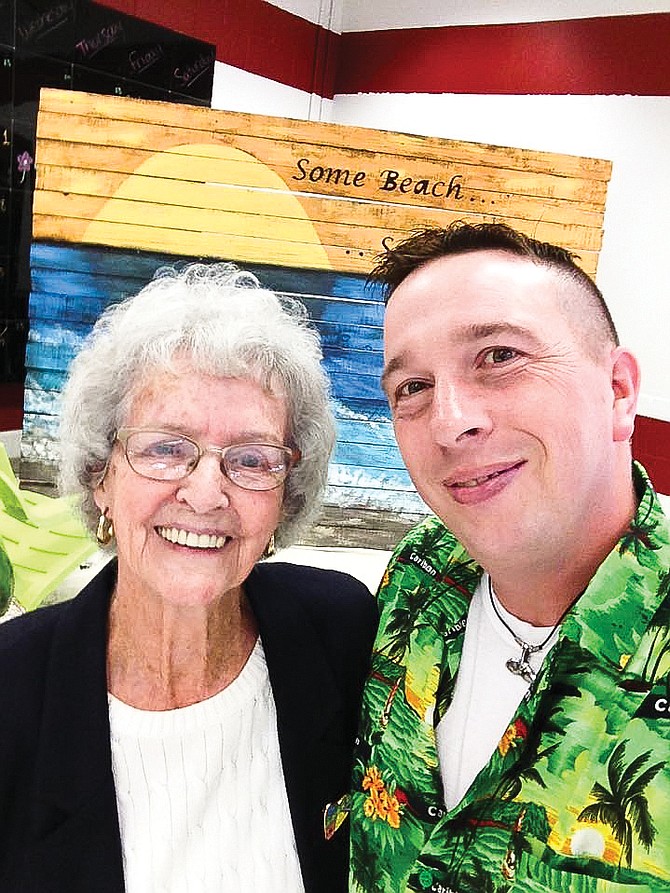 GRANGER — For a small community, the town has experienced a lot of growth over the past year.
On Saturday night, the community will come together to celebrate that growth and honor outstanding community members during the annual Granger Chamber of Commerce banquet from 5-9 p.m. in the high school commons, 315 Mentzer Ave.
"Our theme is 'Building for the Future' to recognize all of the new business and new construction we've seen this past year," Chamber board member Helen Dodd said.
Doors open at 5 p.m. for a social hour and dinner is at 6 p.m., with Chamber Vice President Laurence Guisinger as emcee.
Part of the evening will include a guided tour of the new gymnasium.
Chamber awards will be presented to two school district employees, in the certified and classified categories, as well as a city employee of the year.
A community volunteer of the year will be announced , as well as the business of the year and a chamber member of the year.
"We will be presenting a $1,000 Chamber Scholarship to a Granger High School senior," Dodd said.
An outstanding man and woman from the high school will also be named, she said.

She said silent and live auctions are planned.
Residents have seen school classroom additions and a new gymnasium completed during the past year.
And families can stay in town to seek medical help at the new urgent medical center. The past 12 months have also seen the opening of a sports fitness center, just to name a few of the areas of new business ventures now open in the "City Where Dinosaurs Roam."
"We chose a theme that reflected the positive activities in our community," she said. "We are very excited about everything that is going on."
The theme is also a good indicator of what else is happening in the town.
"We are now working to create a splash pad and to open a farmers' market in the June," Dodd said.
Anticipation for construction of the splash pad was slowed a little by the severe weather conditions of this past winter, she said.
Dodd said the Granger Pool Committee has partnered with the city and a to take its funds and direct them for use on the new water feature. "We're all excited about this development," she said. The Swimming Pool Committee had worked for ears to raise funds for a new pool, but the committee now feels this option may be a better fit for the community.
Dodd said the chamber banquet committee expect at least 100 people on Saturday.
Anyone still planning to attend can call her at 854-1131 for a place at the table.