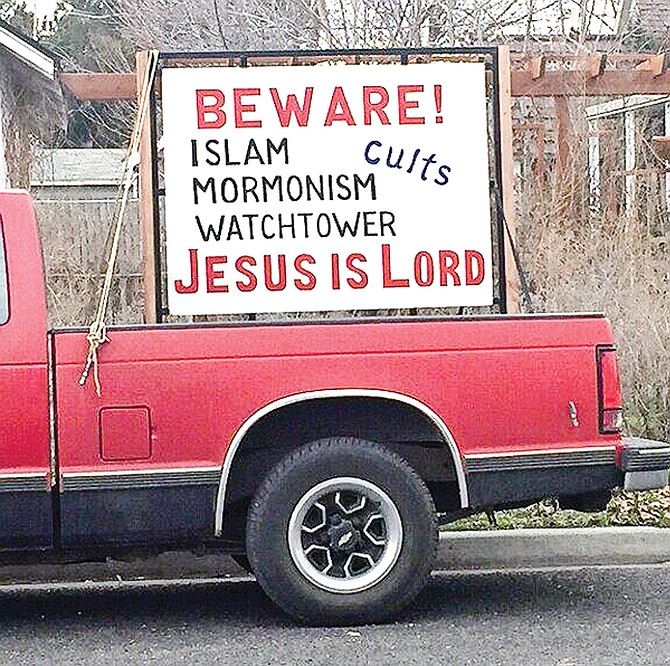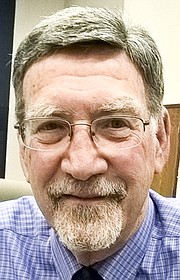 School bus Dale Brown carries two billboards in his pick-up bed.
One claims Islam, "Mormonism" and "Watchtower" are cults. The other reads, "God created Adam & Eve not Adam & Steve."
A parent is claiming he parks it on school property.
"I am so shocked that not one person has complained about this," Carie LaMarsh said. "I want to make sure he is not driving my son on a field trip."
She recently moved to the area and her son is a second-grader.
Superintendent Ray Tolcacher said Brown does not park the signs on school property, but instead on the street.
"If he did, it would be reported," he said. "He can drive it anywhere he wants, but not on school grounds. That would be a different ball game."
Brown's wife is Peggy Brown, an assistant librarian in the district who has been on paid leave since last month due to Facebook posts opposing illegal immigration.
"How can a district that's so upset about expressing opinions allow this?" LaMarsh said of the district's responses to Peggy and Dale Brown. "You tell me what the difference is."
"This gentleman has had it for years…it's been parked everywhere in town," Tolcacher said. "It's not on school property or using school resources."
He also confirmed teacher Cherie Rhode remains on leave for her anti-illegal immigration Facebook posts.