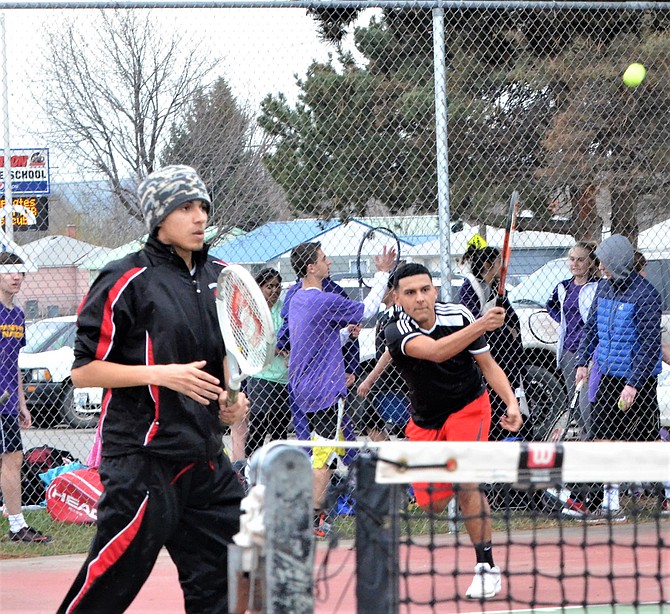 GRANDVIEW — The Greyhounds tennis teams were only able to complete two matches against Wapato yesterday due to rain.
No. 1 girls doubles teammates Lorena Torres and Sonya Trevion defeated Ruby Colin and Ahide Duram of the Wolves, 6-0, 6-1.
Joel Pina and Marc Martinez, No. 2 boys doubles, defeated Wapato's Edmil Cacher and Elijah Olson, 6-1, 6-1.
Four matches were under way when the rain hampered the day.
No. 1 girls singles player Alezndra Gonzalez was leading, 6-1, 1-2, in her match against Wapato's Katy Palma; No. 2 girls doubles players Wendy Garcia and Maria Ramos were winning, 6-3, 3-0, in their match against Bianca Gonzalez and Daisy Martinez of the Wolves; Alfonso Granados lost his first set, 5-7, and No. 1 doubles teammates Roy Escareno and Esgar Valencia were in the lead, 6-1, 5-2.
The netters return to action tomorrow in Ellensburg.